Both classic vs volume lashes applications are great for your clients' beauty. However, since they have different characteristics, they will also suit other clients. So how can you give your clients the most helpful advice? Please understand the information below first.
1. What are classic lashes?
The most simple lash application method has persisted as one of the most popular for various reasons, one of which is that it is perfect for clients who want to lengthen their own lashes a little while still preserving the most natural appearance. One extension is put to one natural lash to create classic lashes, which usually give the client a more natural-looking appearance overall. However, depending on what your client wants, you can achieve several finishes with classic lashes as a lash artist. According to lash artists, the "mascara effect" can be achieved for your client using 0.15 lash extensions. At the same time, 0.12 lash extensions can be employed if your client wants their lashes to look subtly increased. Both lash thicknesses will produce a lovely, natural look, so it's important to remember that you're not restricted to just one thickness!
As a general rule, the length of the extensions should not be more than 3mm longer than the client's natural lashes. However, if you're going for density, you can choose lengths even shorter than the natural lashes! You don't want to add too much length; classic lashes are for people who desire a slight increase in their natural lashes.
2. What are volume lashes?
Do you know the difference between classic vs volume lashes? When several individual lash extensions are fanning out and affixed to each natural lash, volume lashes are the result. This technique is more sophisticated and complex than the classic lash technique and is also referred to as the Russian volume technique. In order to prevent the fan of extensions from weighing too heavily on the client's natural lashes, the extensions used in a volume lash set are often significantly thinner than those used in a conventional lash set (approximately 0.07). Please continue to learn information about volume lashes.
The quantity of extensions utilized to make a fan and to cover each lash is essential in deciding how volume lashes will seem overall. It is referred to as 2D if two lashes are used in the fan (so two extensions are put to just one natural lash). It would be 3D if three extensions were added to each natural lash, and so on. Volume courses will typically cover 2D–6D. Anything above 6D is usually referred to as a mega volume lash set and is studied in a mega volume course.
Compared to classic lashes, volume lashes give off a bolder appearance and are excellent for adding drama to a face. While you have some artistic freedom when using conventional lashes, you have many more options when using volume lashes because they have a denser appearance! Importantly, cluster lashes and volume lashes are not the same things. Cluster lashes can seriously harm natural lashes since they are thick, non-customizable, applied to the base of the lash line of several lashes rather than an individual lash, and they are applied to multiple lashes at once. Contrarily, volume lashes are extremely delicate and meticulously applied to cause no harm to the natural lashes.
3. Classic vs volume lashes: when to advise your client?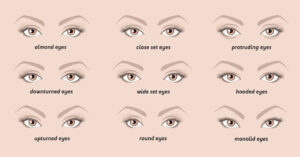 Customers might not be aware of the ideal type of set for them, so it is your responsibility as the artist to assist them. To determine your client's desires, undertake a thorough consultation and ask plenty of questions. Volume is the ideal solution for clients seeking greater density (often called thickness or fullness) or who wish to conceal their sparse natural lashes. Classic lashes are a great option if they want to appear to be wearing mascara. It's crucial to pay attention to your clients during the session and confidently offer these suggestions, so they leave satisfied and keep returning. Just like you, your clients will adore volume lashes!
However, you need to know that your clients want the best results for their eyes, whether choosing classic lashes or volume lashes. Therefore, the first factor you need to consider for your work is choosing the best quality products, bringing beauty and safety to your client's eyelashes. Accordingly, we have a great suggestion if you need to find a reputable eyelash extension supplier, which is LLBA Professional, one of the most trusted eyelash extension manufacturers and suppliers in the US and Canada.
Want to know more about classic vs volume lashes? Please leave a comment below or contact us at any time.