Abdul Kalam Quotes
You have to dream before your dreams can come true.
---
You should not give up and we should not allow the problem to defeat us.
---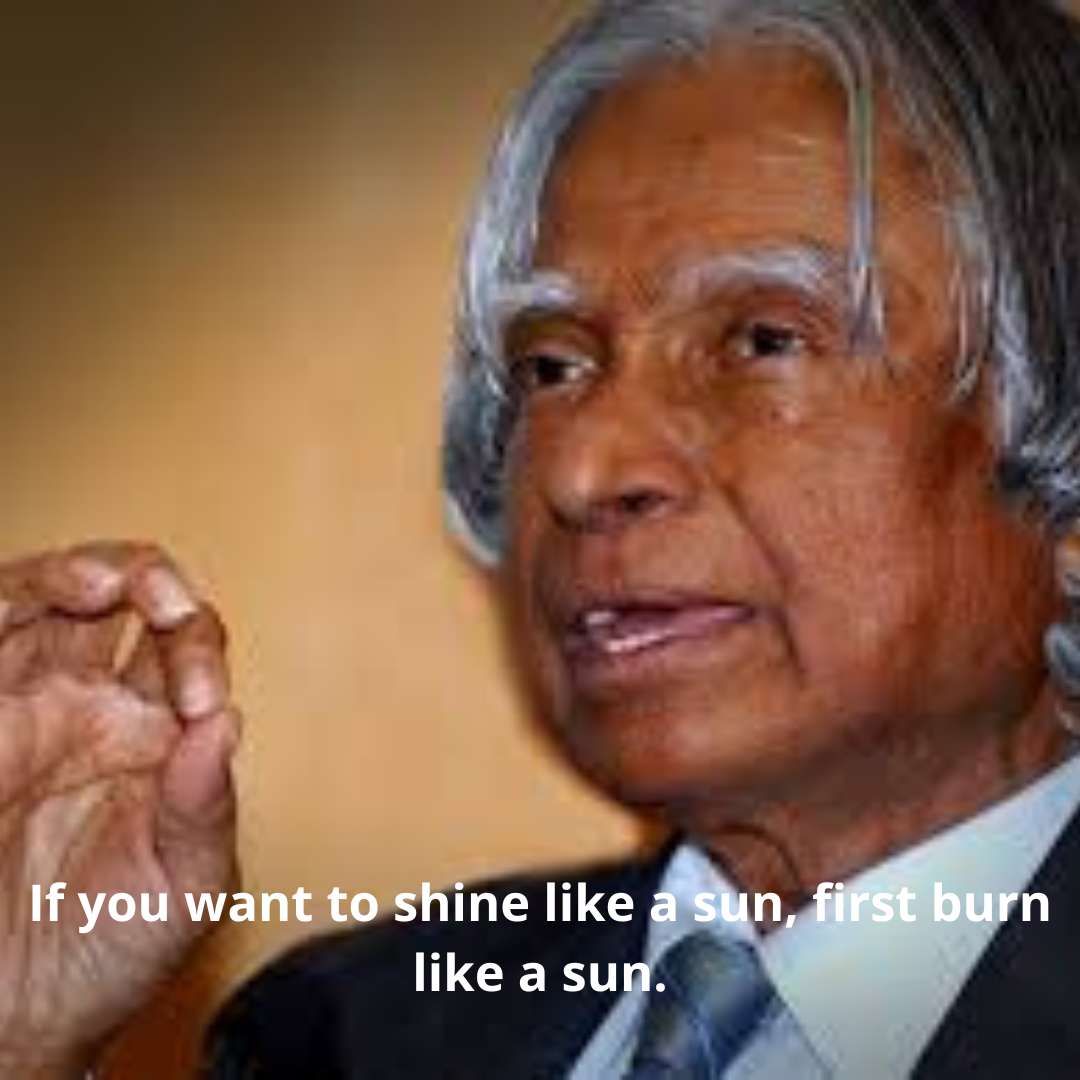 If you want to shine like a sun, first burn like a sun.
---
I was willing to accept what I couldn't change.
---
Man needs difficulties in life because they are necessary to enjoy success.
---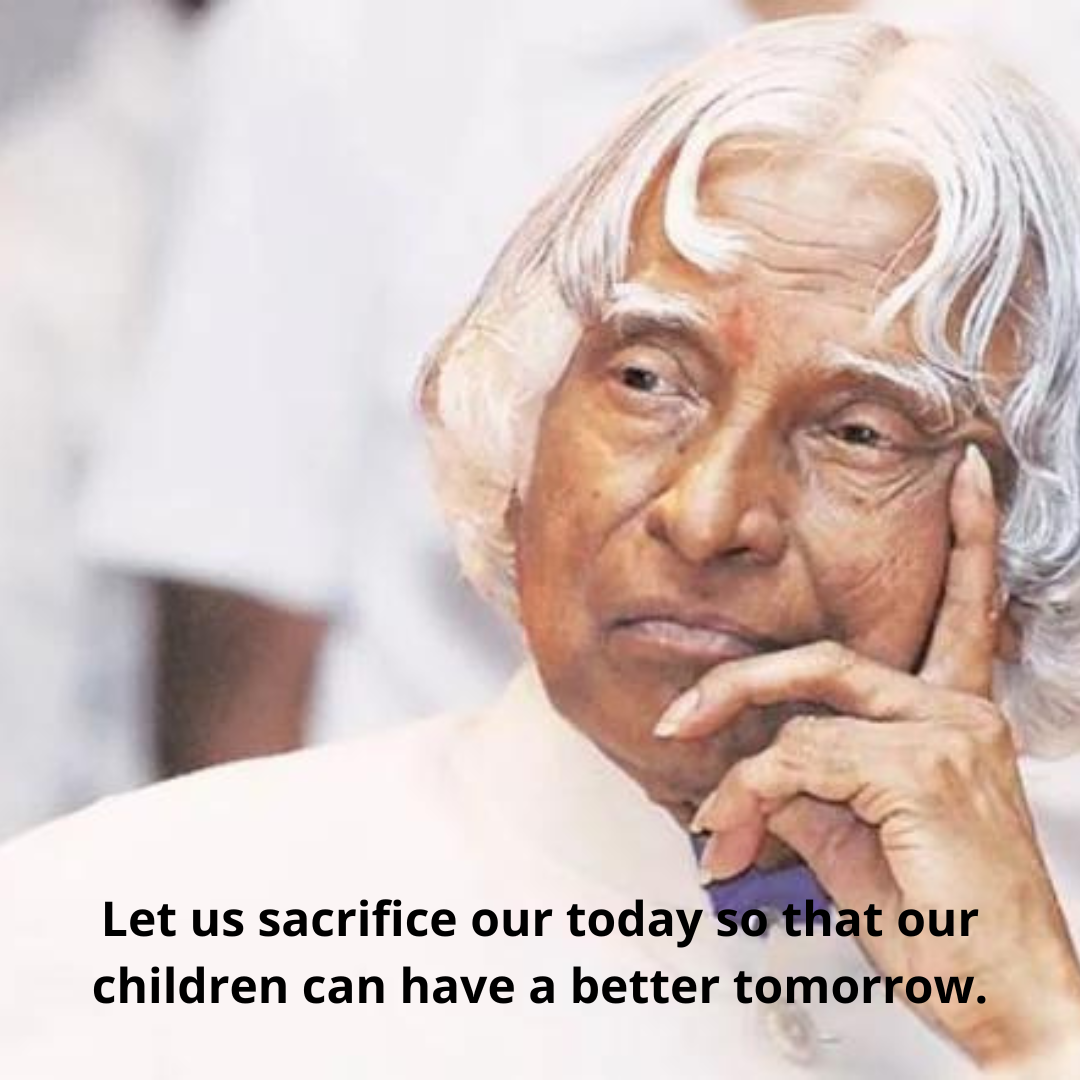 Let us sacrifice our today so that our children can have a better tomorrow.
---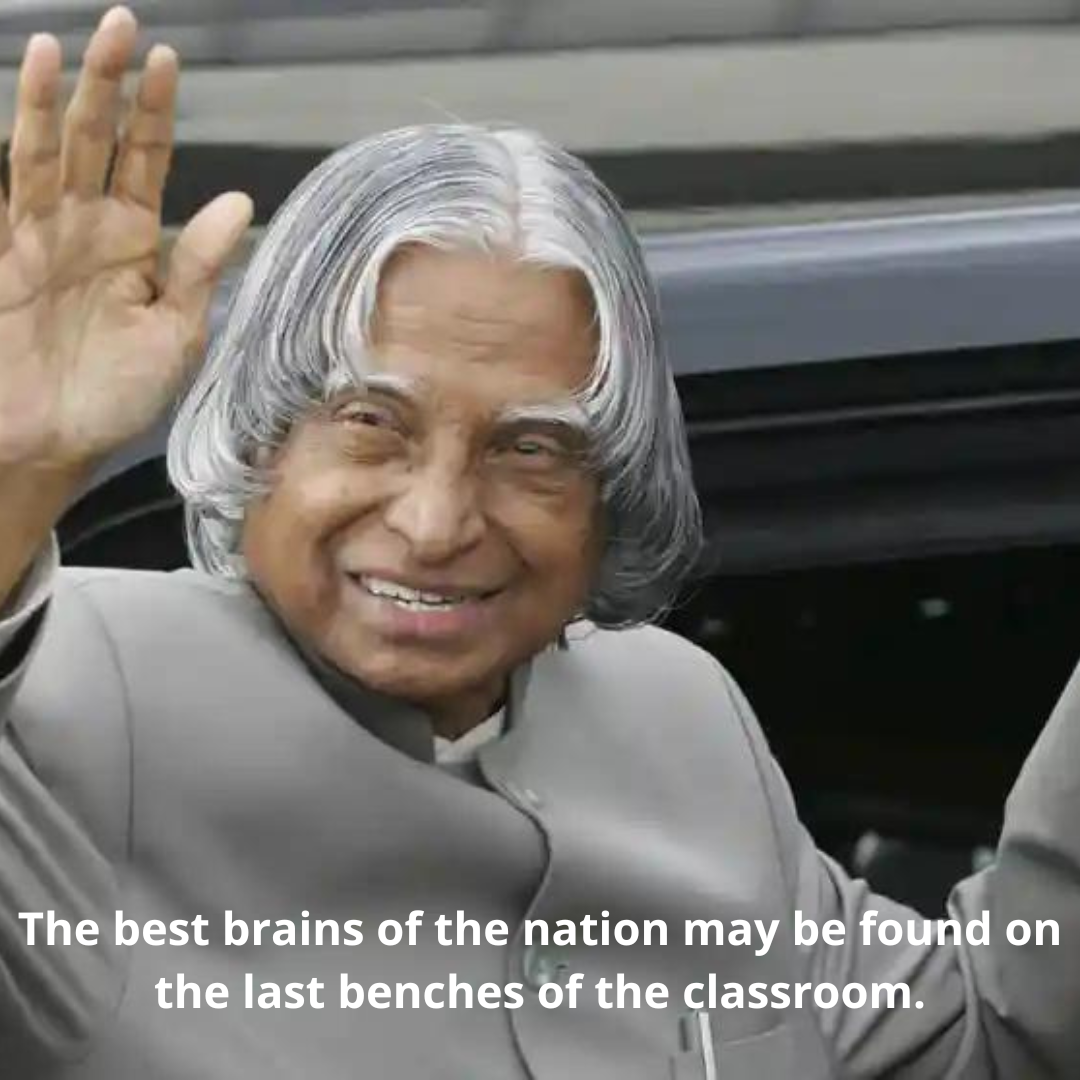 The best brains of the nation may be found on the last benches of the classroom.
---
Excellence happens not by accident. It is a process.
---
Winners are not those who never fail but those who never quit.
---
"Dream, dream, dream. Dreams transform into thoughts and thoughts result in action."
---