Navigating India's vast transport landscape can feel like searching for a needle in a haystack. But don't worry! We've done the heavy lifting for you. 
In this article, you'll discover a comprehensive list of the top transport companies in India. Whether shipping goods or planning a journey, you'll find the perfect option for your needs.
So sit back, relax, and let us steer you through India's bustling transport industry.
You'll find a comprehensive list of transport companies in India quite useful for your research. This list isn't just a collection of names but a doorway to understanding the transportation ecosystem in India.
You'll discover companies of all sizes, from giants like Indian Railways and Gati, dominating the landscape, to smaller yet significant players such as VRL and Blue Dart.
The list also reveals the diversity of services offered, spanning road transport, air freight, sea freight, and more. It's a testament to India's strides in connectivity and logistics.
List of Transport Companies in India
You're about to discover some major players in the Indian logistics sector. These firms have built a reputation for efficiency and reliability in delivering goods and services nationwide. They've become vital cogs in the Indian economic machine, facilitating trade and contributing to the country's GDP.
Here are three top-notch companies you should know:
– **Transport Corporation of India**: This company's extensive network and diverse fleet make it a preferred choice for many businesses.
– **Allcargo Logistics**: Known for its effective supply chain solutions, it's a game-changer in the industry.
– **Blue Dart Express**: A subsidiary of DHL, it's one of the most trusted names in courier and express services.
These companies drive commerce and set the bar high for standards in the logistics sector.
List of Top Transport Companies in India
Diving deeper into logistics, let's explore more top-tier firms making waves in the industry. You'll be fascinated at the diverse range of services and strengths each company brings. Their commitment to excellence is what sets them apart as industry leaders.
Here's a quick table to give you an idea of who these giants are:
| | | |
| --- | --- | --- |
| Company Name | Headquarters | Services |
| Transport Corporation of India Limited | Secunderabad | Supply Chain Solutions, Freight Transportation |
| Allcargo Logistics Ltd | Mumbai | Multimodal Transport Operations, Container Freight Stations |
| Blue Dart Express Limited | Mumbai | Courier & Delivery Services |
| Gati Ltd | Hyderabad | Express Distribution, Supply Chain Solutions |
| Mahindra Logistics Ltd | Mumbai | Supply Chain Management, Warehousing |
These companies aren't just surviving in the industry, they're thriving and setting new benchmarks.
Aqua Logistics
Aqua Logistics shouldn't be overlooked in logistics as they've quickly risen as one of the game changers in the industry. They've truly carved a niche for themselves, showing you they're not just another name in the sea of logistics companies.
Here's what makes them stand out:
– They've an extensive network, offering services across the globe. You're not limited by geography when you work with Aqua Logistics.
– They're committed to providing efficient, cost-effective solutions, ensuring you get the best value for your money.
– Their state-of-the-art technology and innovative strategies ensure they're always a step ahead, providing you with the best service possible.
Arshiya's Transport and Handling
Switching gears, let's talk about Arshiya's handling and logistics services, they're quite impressive and perhaps just what you've been looking for. This company offers full services, including warehousing, distribution, and transportation. They're a one-stop solution for your logistics needs.
You'll appreciate their effective supply chain management, which ensures your goods reach their destination on time. Their sophisticated tracking system lets you monitor your shipment's progress, giving you peace of mind. Plus, they're committed to sustainability, employing eco-friendly practices in their operations.
With Arshiya, you're not just hiring a transport company, you're partnering with a team dedicated to providing top-notch, efficient services. So, if you're in India and need a reliable logistics provider, Arshiya might be your perfect match.
Complete List of Transport Companies in India
You're probably interested in exploring other options, so let's talk about the various service providers in the country. India's transport sector is vast and diverse, offering various services to meet all your logistics needs.
– **First Flight Couriers Ltd:** They're one of the largest courier companies in India, known for their efficient and reliable services.
– **Gati Ltd:** This firm specializes in express distribution and supply chain solutions, catering to businesses and individuals.
– **Blue Dart:** A part of the DHL group, Blue Dart offers premium courier and logistics services, ensuring your goods reach their destination safely and on time.
Here is a list of some of the top transport companies in India:
1. Container Corporation of India Ltd (CONCOR)
– A government-owned corporation focused on containerized cargo movement by rail and road.
2. Allcargo Logistics Ltd
– A leading integrated logistics company in India, providing services such as multimodal transport, warehousing, and project logistics.
3. Mahindra Logistics Ltd
– A part of the Mahindra Group, this company offers logistics solutions, including transportation, warehousing, and value-added services.
4. Gati Ltd
– Known for its surface express distribution services, Gati is one of the pioneers in the logistics and transportation industry in India.
5. Transport Corporation of India (TCI)

– A well-established logistics company, TCI offers various services, including transportation, warehousing, and supply chain management.
6. DHL Express India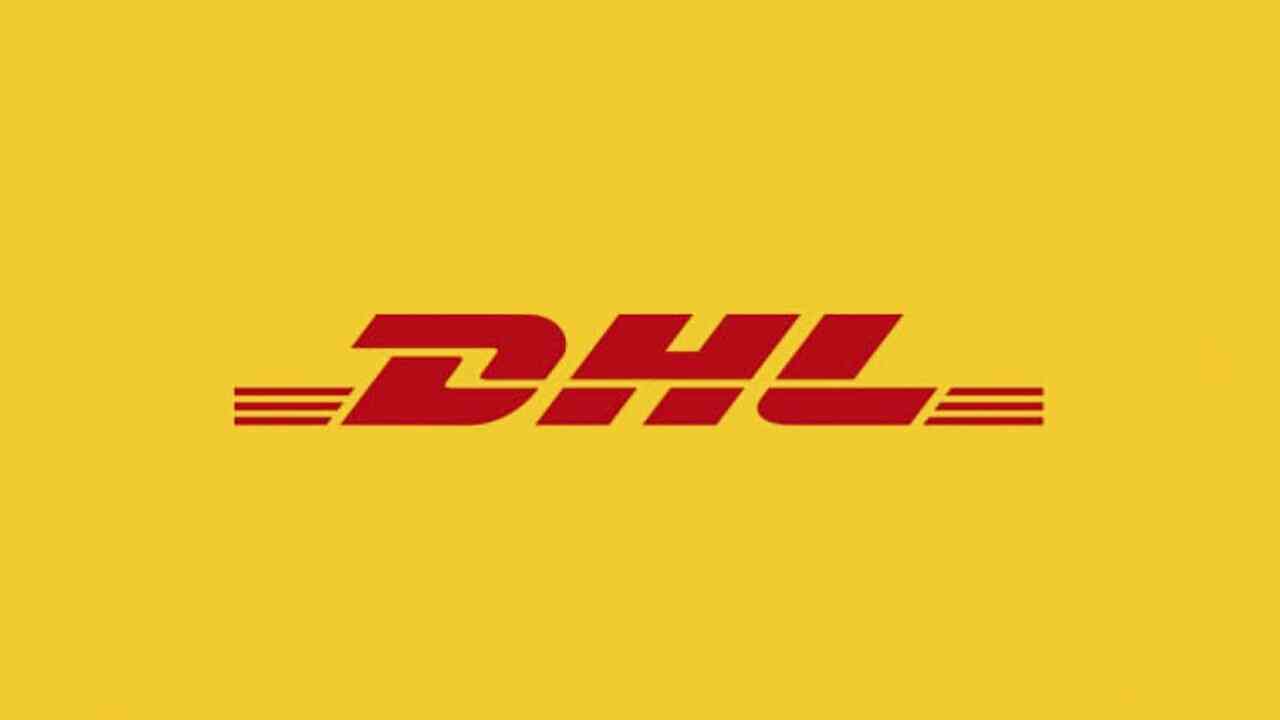 – A subsidiary of the global logistics company DHL, DHL Express provides express delivery services for packages and documents in India.
7. Blue Dart Express Ltd
– Blue Dart is India's leading courier and logistics company, specializing in domestic and international delivery solutions.
8. First Flight Couriers Ltd
– An Indian courier company offering domestic and international courier services, including airfreight and e-commerce logistics.
9. J.M. Baxi & Co.
– One of India's oldest and largest shipping agencies, J.M. Baxi provides shipping, logistics, and maritime services across multiple ports.
10. VRL Logistics Ltd
– A prominent transport and logistics company in India, VRL specializes in goods transportation, parcel services, and courier delivery.
11. Apollo LogiSolutions Ltd
– A part of the Apollo Hospitals Group, this company focuses on providing end-to-end logistics solutions across various sectors.
12. Patel Integrated Logistics Ltd

– Patel Integrated Logistics serves various industries by offering services such as transportation, warehousing, and cold chain management.
13. KWE India
– A subsidiary of the international freight forwarding company Kintetsu World Express (KWE), KWE India provides logistics and supply chain solutions.
14. Safexpress Pvt. Ltd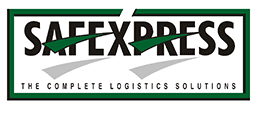 – Known for its supply chain management solutions, Safexpress offers express distribution, reverse logistics, and warehousing services.
15. Agarwal Packers and Movers Ltd
– A prominent player in the household goods relocation segment, Agarwal Packers and Movers specializes in domestic and international moving services.
Frequently Asked Questions
1. What Are the Working Hours of These Transport Companies in India?
You're asking about the working hours of transport companies. Generally, they operate 24/7 due to the nature of their business. However, office hours often stick to the standard 9AM-5PM schedule, but it varies per company.
2. What Type of Cargo Do These Transport Companies Primarily Handle?
You're curious about the type of cargo these companies handle, aren't you? Generally, they're the lifelines of India, transporting everything from grains to gadgets, ensuring the country's wheels of commerce keep spinning.
3. Are These Transport Companies Also Involved in International Shipping?
You'll find many of these companies are involved in international shipping. They don't just operate domestically; they have a global reach, transporting various goods to different parts of the world.
4. How Has the Recent Global Crisis Affected the Transport Companies in India?
The recent global crisis has severely impacted your operations. It's disrupted supply chains, reduced demand for goods, and increased operational costs. You're likely grappling with these challenges, like many businesses worldwide.
5. What Job Opportunities Are Available Within These Transport Companies?
You'll find a range of job opportunities in transport companies, such as drivers, logistics managers, fleet managers, and customer service reps. They're always on the lookout for talent to keep operations running smoothly.
Conclusion
You've journeyed through the diverse landscape of India's transport companies. From the aquatic prowess of Aqua Logistics to the efficient handling of Arshiya's Transport. Each company, a cog in the colossal machinery that keeps India moving.
Just as the vibrant tapestry of India is woven from countless individual threads, so too is its transport network, an intricate web of companies contributing to the rhythm of the nation's progress.
This is just a glimpse into India's vast transport industry.
I have been writing articles from the very beginning. I research before writing tutorials and make sure to pen it down in such a way that it becomes easier to understand by users.