Once there was a young man who dreamed of becoming a successful entrepreneur. He had a brilliant idea for a business but was too afraid to take the leap and start his own company.
One day, the man met a successful businessman who asked him about his idea. The young man shared his vision, but he also expressed his fears and doubts.
The businessman listened patiently and then told the young man a story about a bird. The bird was perched on a tree branch, afraid to fly because it had never flown before. The bird feared falling and failing, but it also longed to experience the freedom of flight.
Finally, the bird decided to take a chance and jump from the branch. It flapped its wings furiously, and to its surprise, it flew! The bird had always had the ability to fly; it just needed the courage to try.
The young man was inspired by the story and realized that he had been holding himself back. He decided to take a chance and start his own business. It was a risky move, but with hard work and determination, he made his dream a reality and became a successful entrepreneur.
The moral of the story is that we all have the ability to achieve our dreams, but we must be willing to take risks and have faith in ourselves. Just like the bird, we have the power to soar, but we must be willing to jump and flap our wings.
"To live will be an awfully big adventure." – Peter Pan
---
"Strive for progress, not perfection."
---
"Every moment is a fresh beginning." – T.S Eliot
---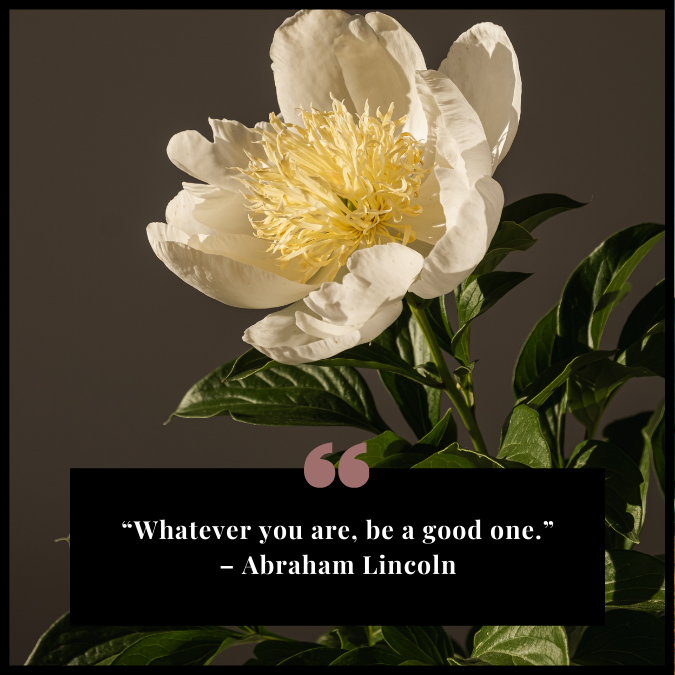 "Whatever you are, be a good one." – Abraham Lincoln
---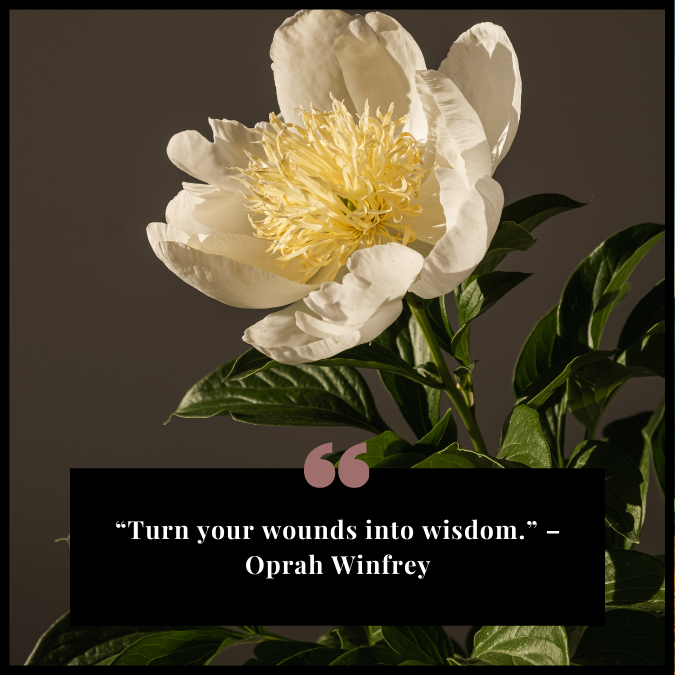 "Turn your wounds into wisdom." – Oprah Winfrey
---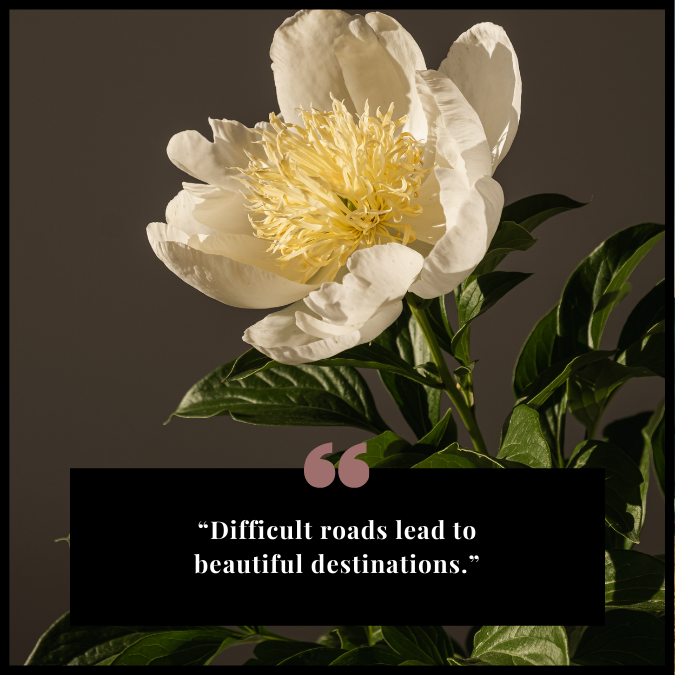 "Difficult roads lead to beautiful destinations."
---
"Be so good they can't ignore you." – Steve Martin
---
"Be a warrior, not a worrier."
---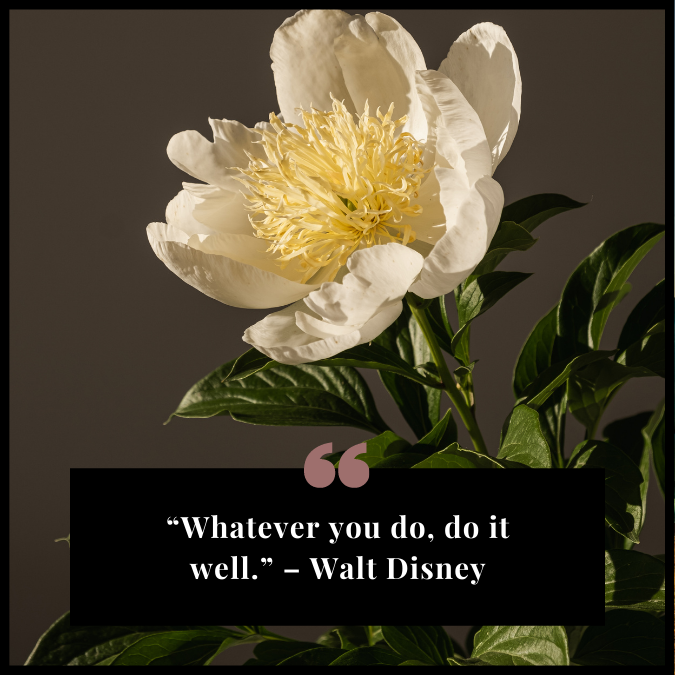 "Whatever you do, do it well." – Walt Disney
---
"And still, I rise." – Maya Angelou
---
"When words fail, music speaks." – Shakespeare
---
"What consumes your mind controls your life."
---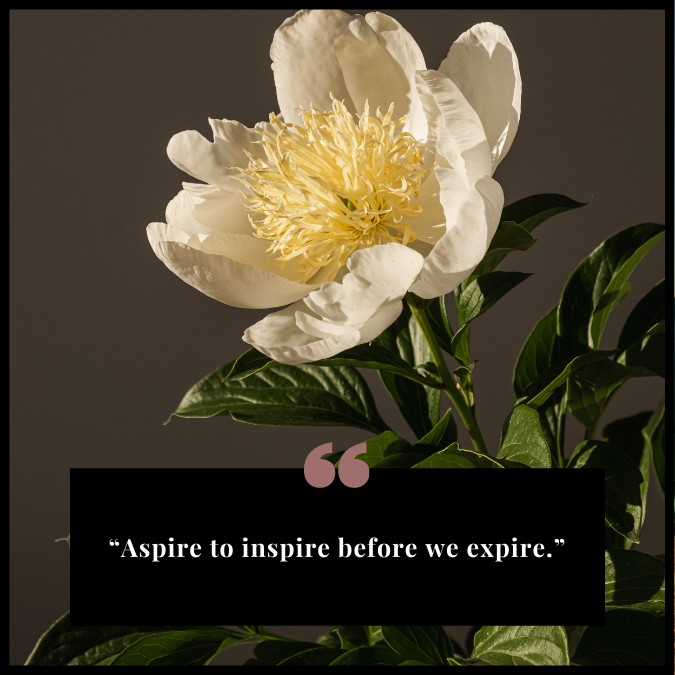 "Aspire to inspire before we expire."
---
"Reality is wrong, dreams are for real." – Tupac
---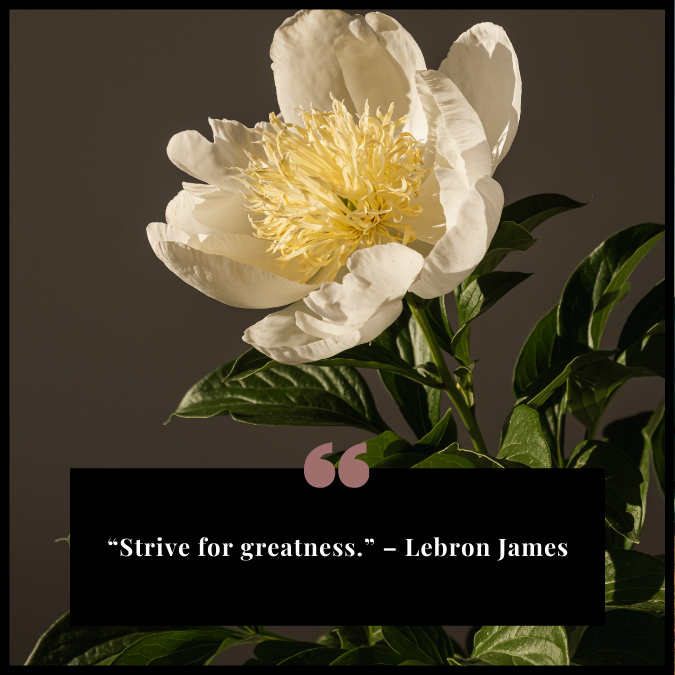 "Strive for greatness." – Lebron James
---
"Love for all, hatred for none." – Khalifatul Masih III
---
"Fall seven times, stand up eight." – Japanese Proverb
---
"Change the world by being yourself." – Amy Poehler
---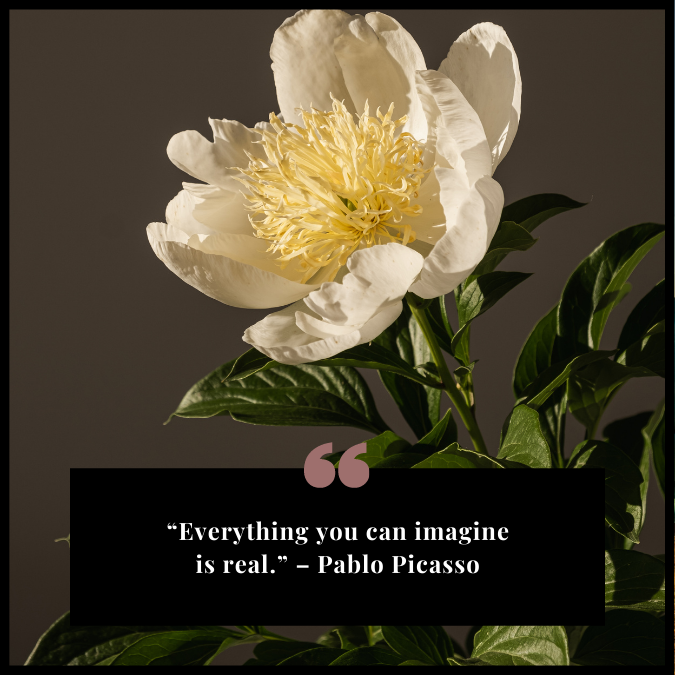 "Everything you can imagine is real." – Pablo Picasso
---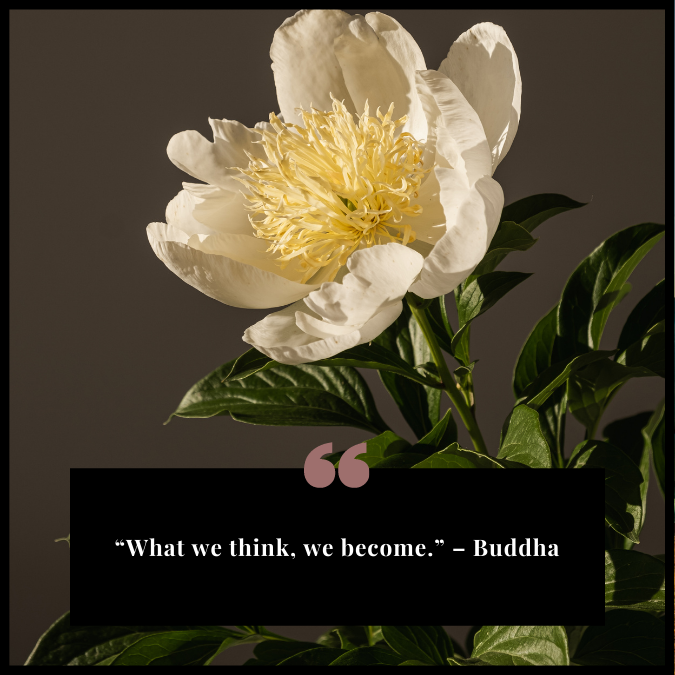 "What we think, we become." – Buddha
---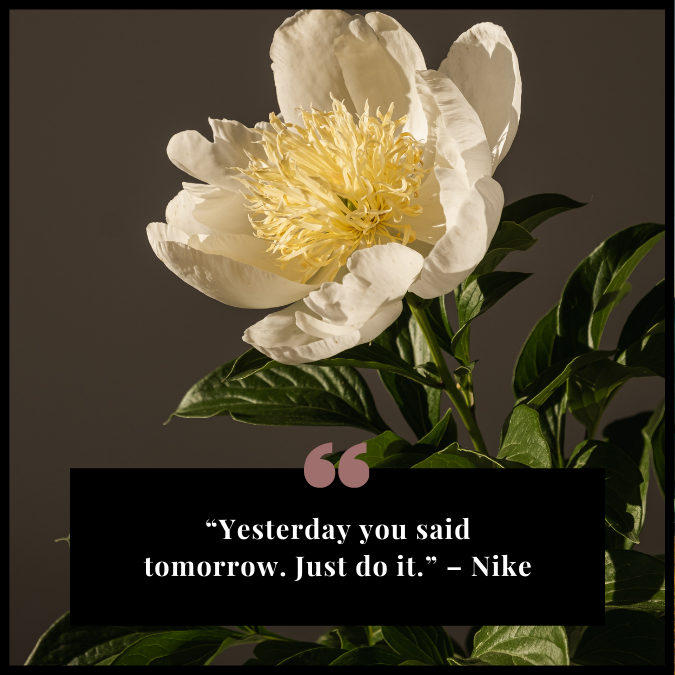 "Yesterday you said tomorrow. Just do it." – Nike
---
"Happiness depends upon ourselves." – Aristotle
---
"It hurt because it mattered." – John Green
---
"I will remember and recover, not forgive and forget."
---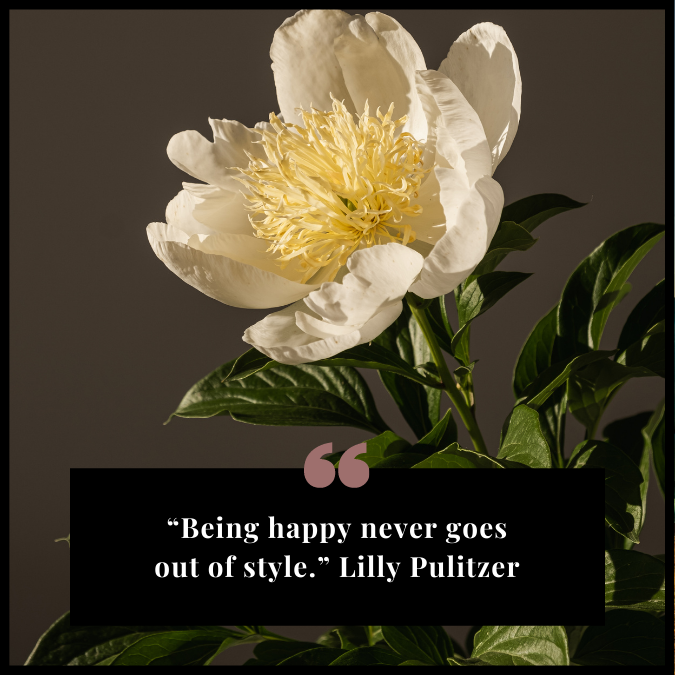 "Being happy never goes out of style." Lilly Pulitzer
---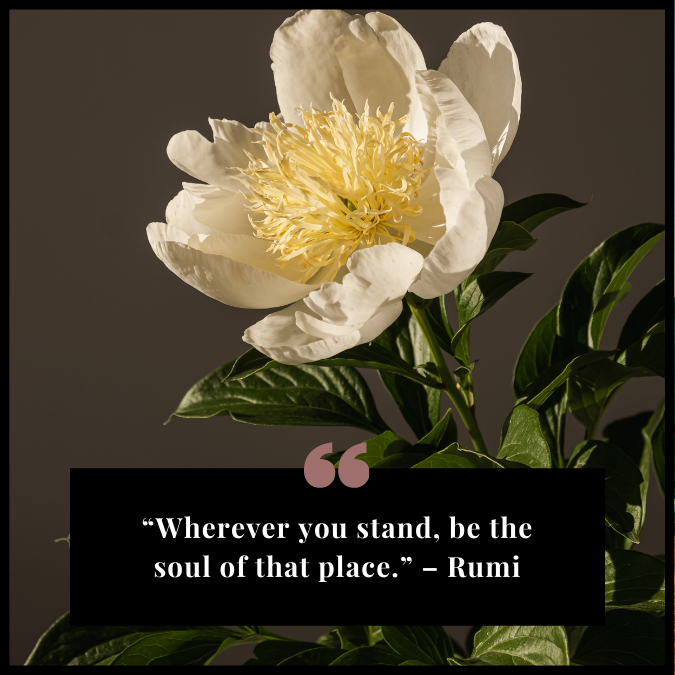 "Wherever you stand, be the soul of that place." – Rumi
---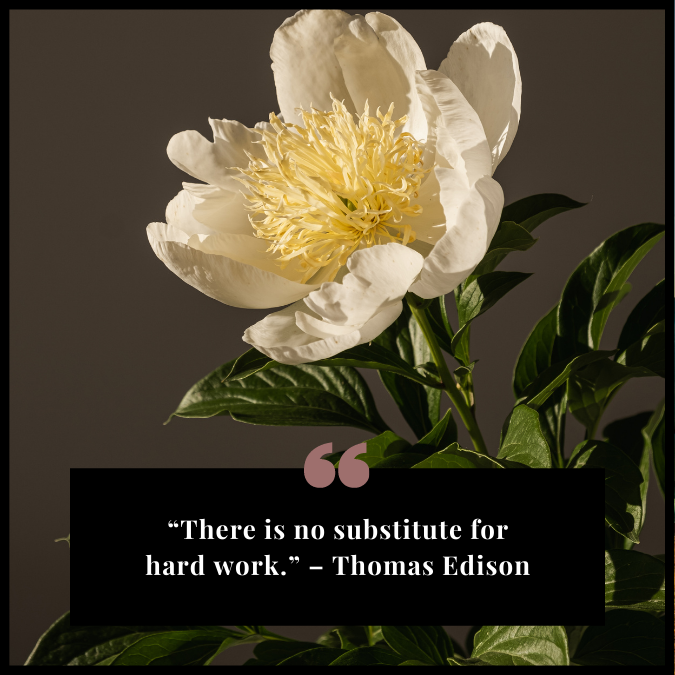 "There is no substitute for hard work." – Thomas Edison
---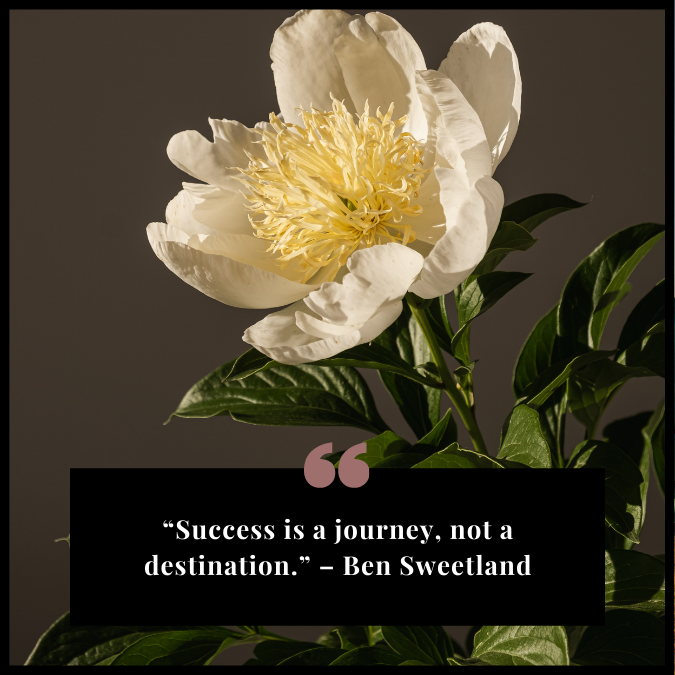 "Success is a journey, not a destination." – Ben Sweetland
---
"Let the beauty of what you love to be what you do." – Rumi
---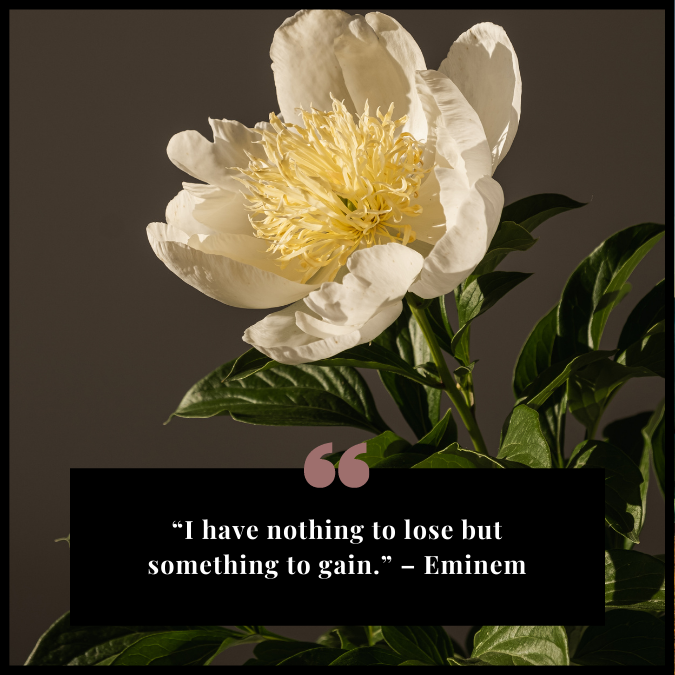 "I have nothing to lose but something to gain." – Eminem
---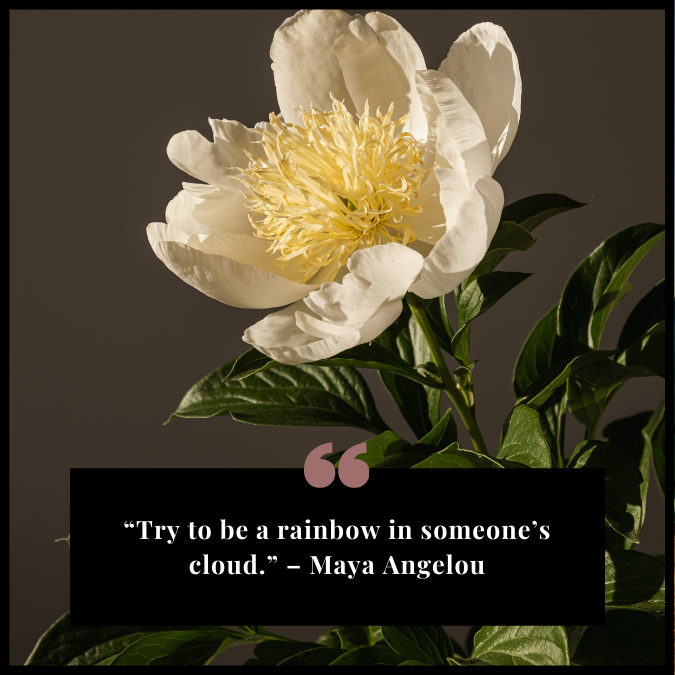 "Try to be a rainbow in someone's cloud." – Maya Angelou
---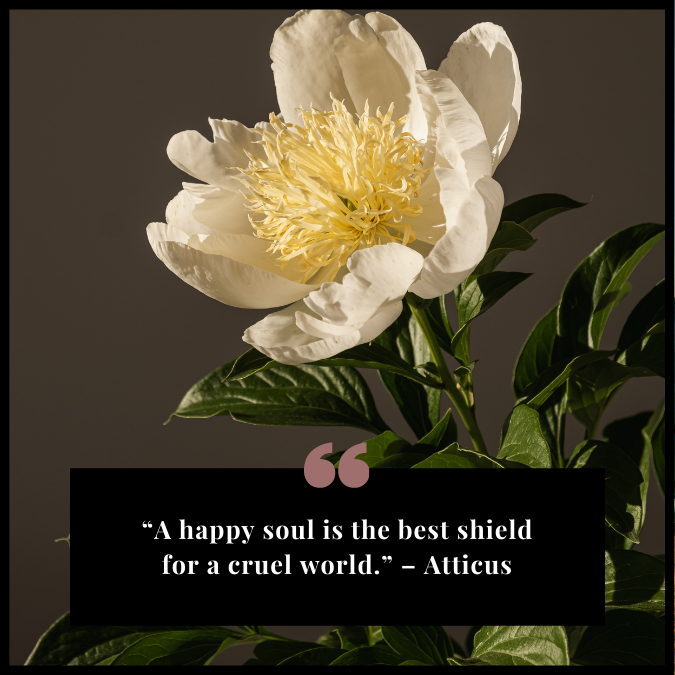 "A happy soul is the best shield for a cruel world." – Atticus
---
"The meaning of life is to give life meaning." – Ken Hudgins
---
"All limitations are self-imposed." – Oliver Wendell Holmes
---
"Never regret anything that made you smile." – Mark Twain
---
"You're always one decision away from a totally different life."
---
"Embrace the glorious mess that you are." – Elizabeth Gilbert
---
"I don't need it to be easy, I need it to be worth it." – Lil Wayne
---
"Simplicity is the ultimate sophistication." – Leonardo da Vinci
---
"Never let your emotions overpower your intelligence." – Drake
---
"Doubt kills more dreams than failure ever will." – Suzy Kassem
---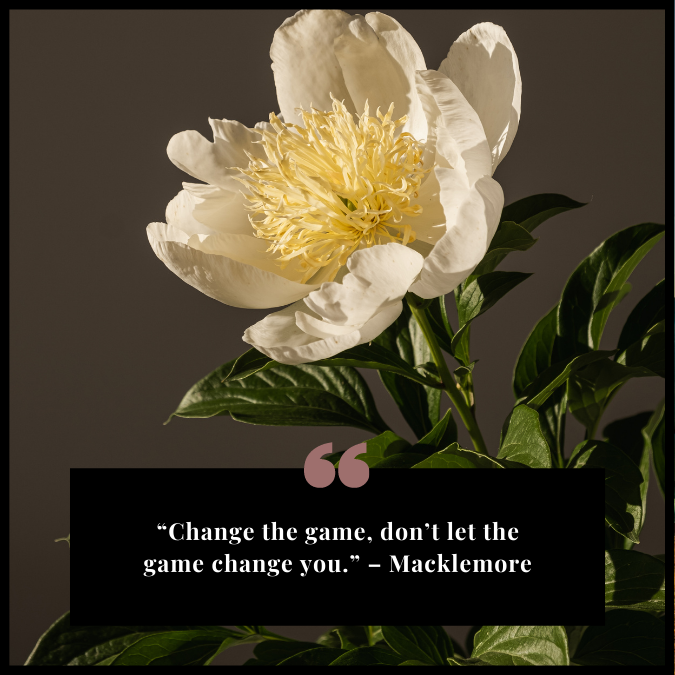 "Change the game, don't let the game change you." – Macklemore
---
"Determine your priorities and focus on them." – Eileen McDargh
---
"Oh, the things you can find, if you don't stay behind." – Dr. Seuss
---
"Tough times never last but tough people do." – Robert H. Schuller
---
"Nothing lasts forever but at least we got these memories." – J. Cole
---
"Don't you know your imperfections is a blessing?" – Kendrick Lamar
---
"The time is always right to do what is right." – Martin Luther King Jr.
---
"Wanting to be someone else is a waste of who you are." – Kurt Cobain
---
"The true meaning of life is to plant trees, under whose shade you do not expect to sit." – Nelson Henderson
---
"Winning is fun, but those moments that you can touch someone's life in a very positive way are better." – Tim Howard
---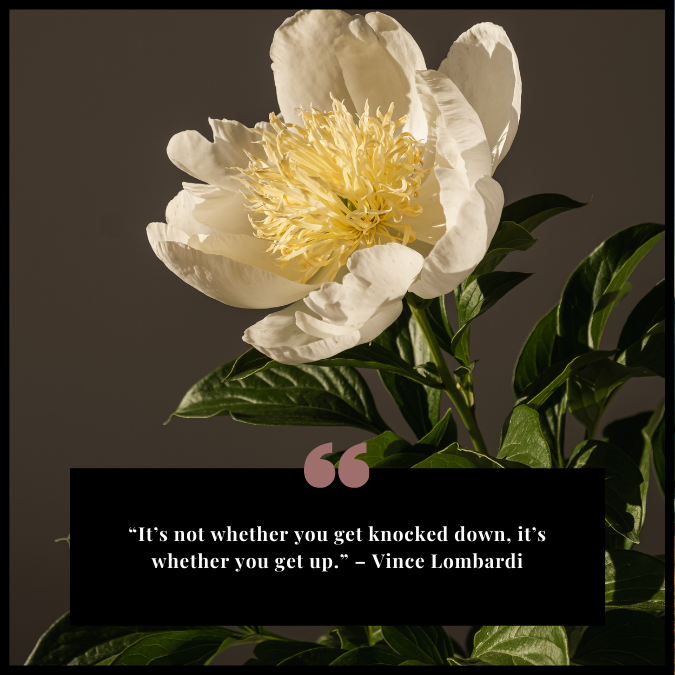 "It's not whether you get knocked down, it's whether you get up." – Vince Lombardi
---
"Normality is a paved road: it's comfortable to walk but no flowers grow." – Vincent van Gogh
---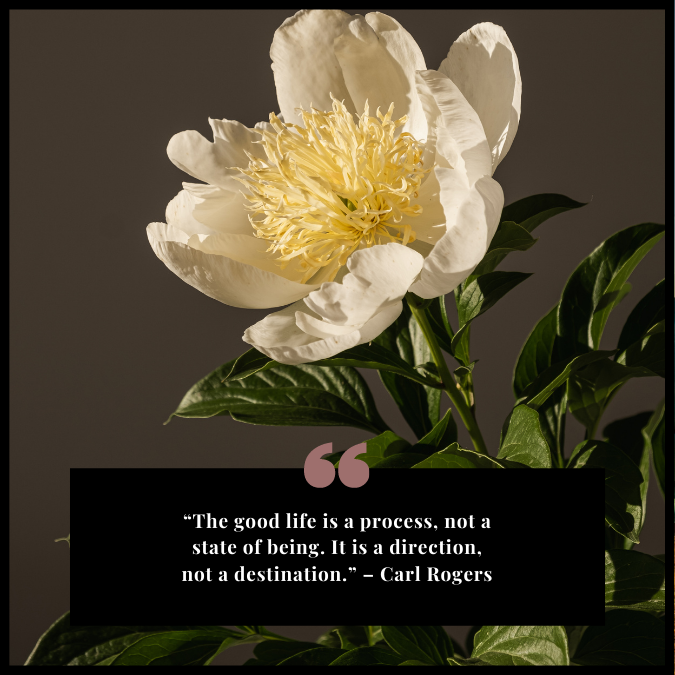 "The good life is a process, not a state of being. It is a direction, not a destination." – Carl Rogers
---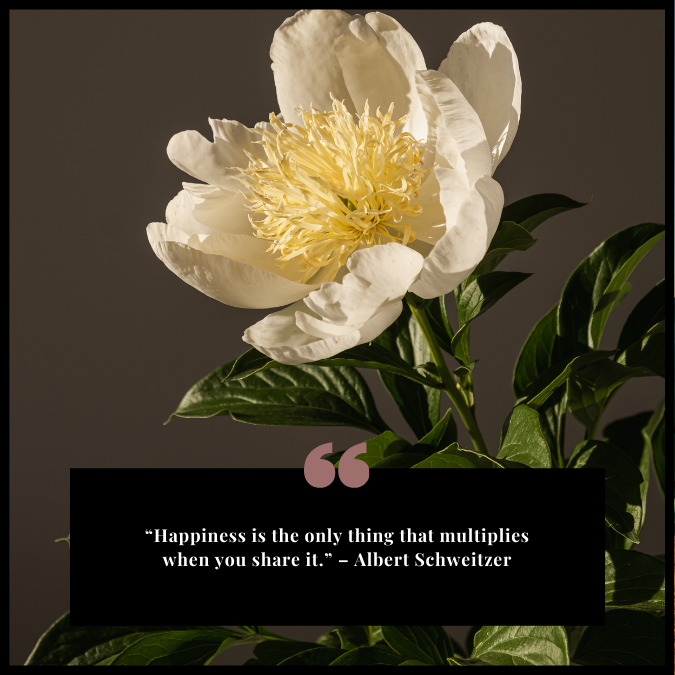 "Happiness is the only thing that multiplies when you share it." – Albert Schweitzer
---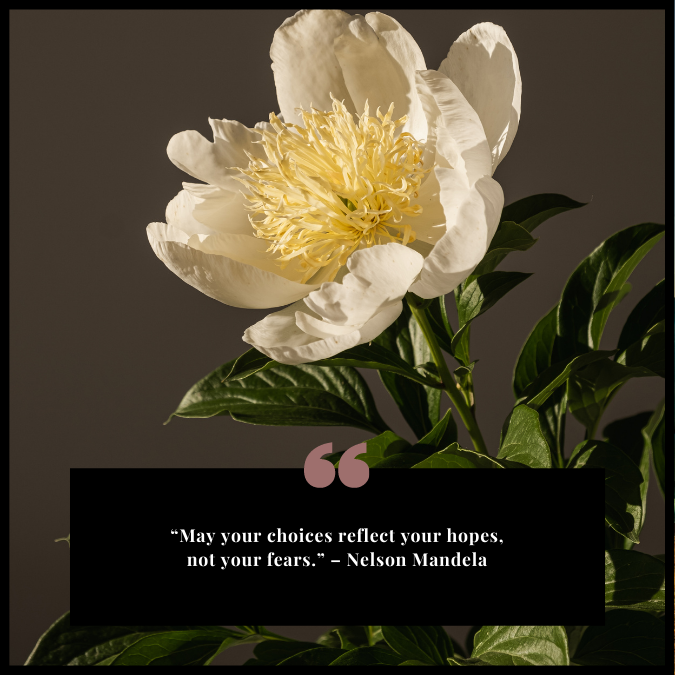 "May your choices reflect your hopes, not your fears." – Nelson Mandela
---
"Problems are not stop signs, they are guidelines." – Robert H. Schuller
---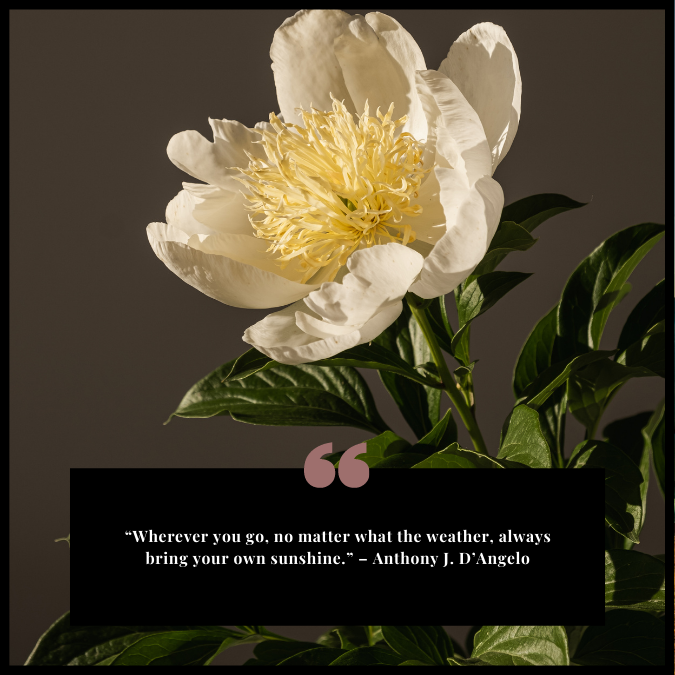 "Wherever you go, no matter what the weather, always bring your own sunshine." – Anthony J. D'Angelo
---
"When you are enthusiastic about what you do, you feel this positive energy. It's very simple." – Paulo Coelho
---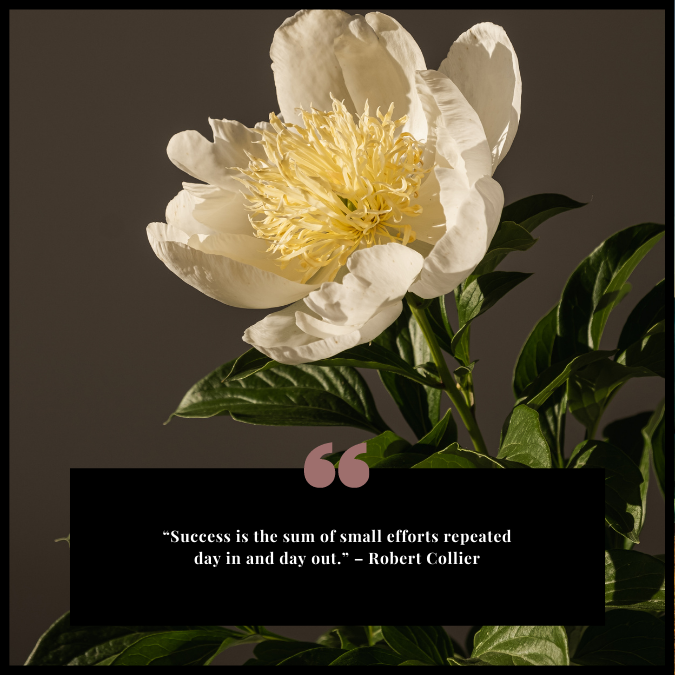 "Success is the sum of small efforts repeated day in and day out." – Robert Collier
---
"Hate comes from intimidation, love comes from appreciation." – Tyga
---
"The way I see it, if you want the rainbow, you gotta put up with the rain." – Dolly Parton
---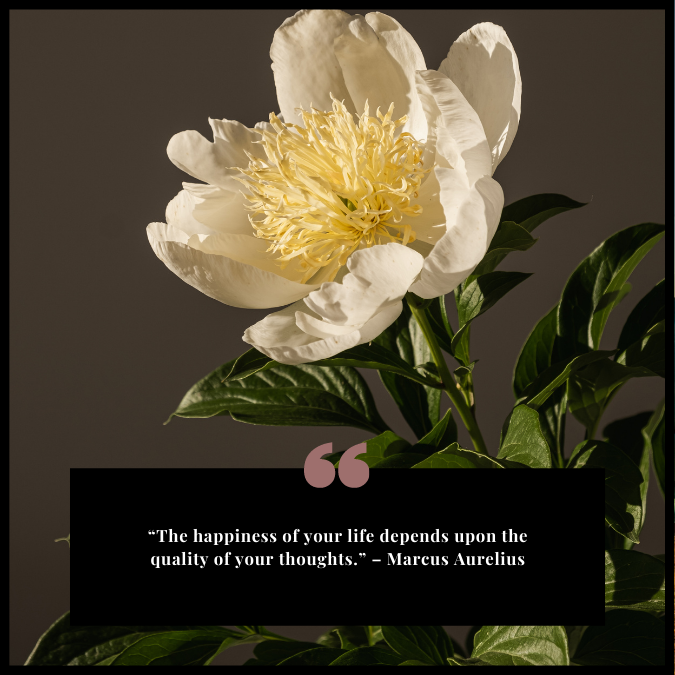 "The happiness of your life depends upon the quality of your thoughts." – Marcus Aurelius
---
"Dream as if you'll live forever, live as if you'll die today." – James Dean
---
"If you see someone without a smile, give them one of yours." – Dolly Parton
---
"When we are open to new possibilities, we find them. Be open and skeptical of everything." – Todd Kashdan
---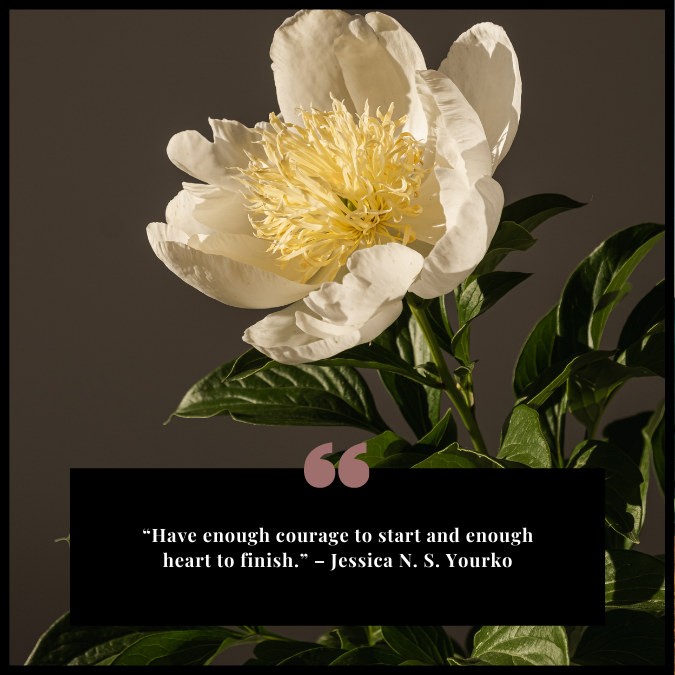 "Have enough courage to start and enough heart to finish." – Jessica N. S. Yourko
---
"Lay plans for something big by starting with it when small." – Lao Tzu
---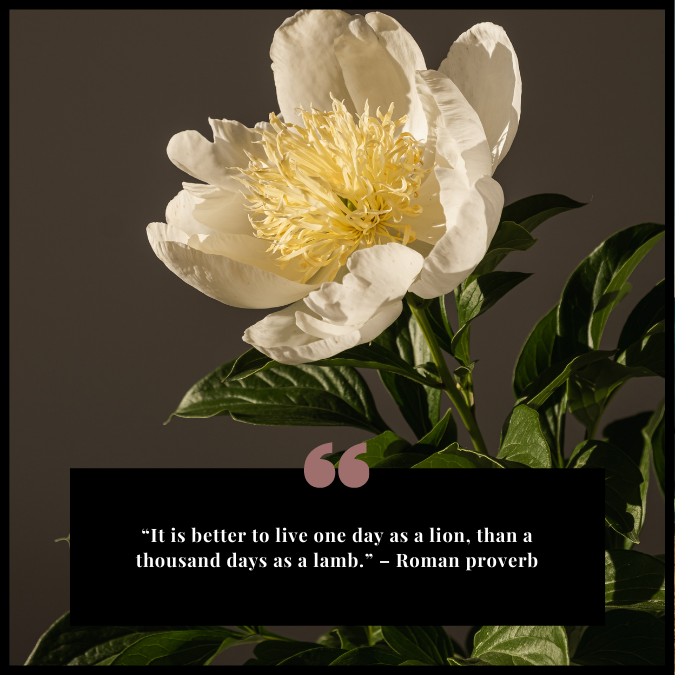 "It is better to live one day as a lion, than a thousand days as a lamb." – Roman proverb
---
"The more you praise and celebrate your life, the more there is in life to celebrate." – Oprah Winfrey
---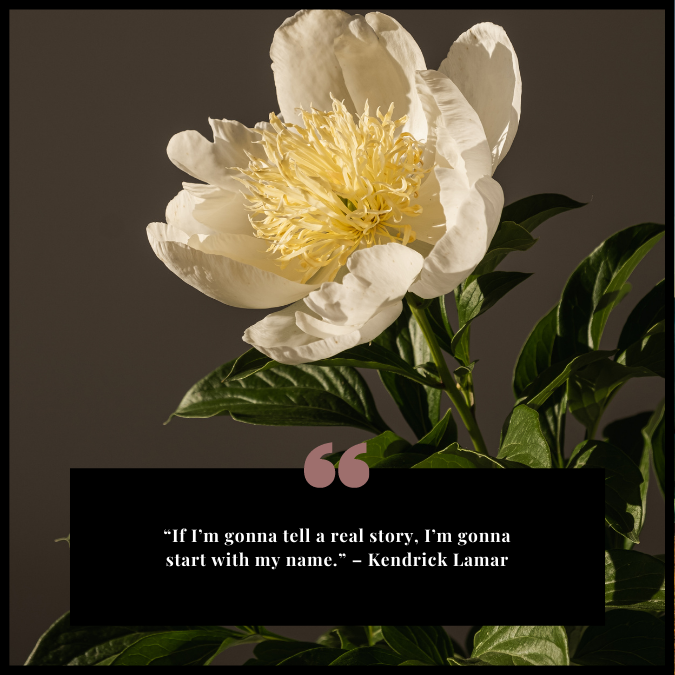 "If I'm gonna tell a real story, I'm gonna start with my name." – Kendrick Lamar
---
"Life becomes easier when you learn to accept the apology you never got." – R. Brault
---
"Let your unique awesomeness and positive energy inspire confidence in others."
---
"Virtually nothing is impossible in this world if you just put your mind to it and maintain a positive attitude." – Lou Holtz
---
"Setting goals is the first step in turning the invisible into the visible." – Tony Robbins
---
"If you tell the truth you don't have to remember anything." – Mark Twain
---
"I could agree with you but then we'd both be wrong." – Harvey Specter
---
"The sun is a daily reminder that we too can rise again from the darkness, that we too can shine our own light."
---
"If you want the light to come into your life, you need to stand where it is shining." – Guy Finley
---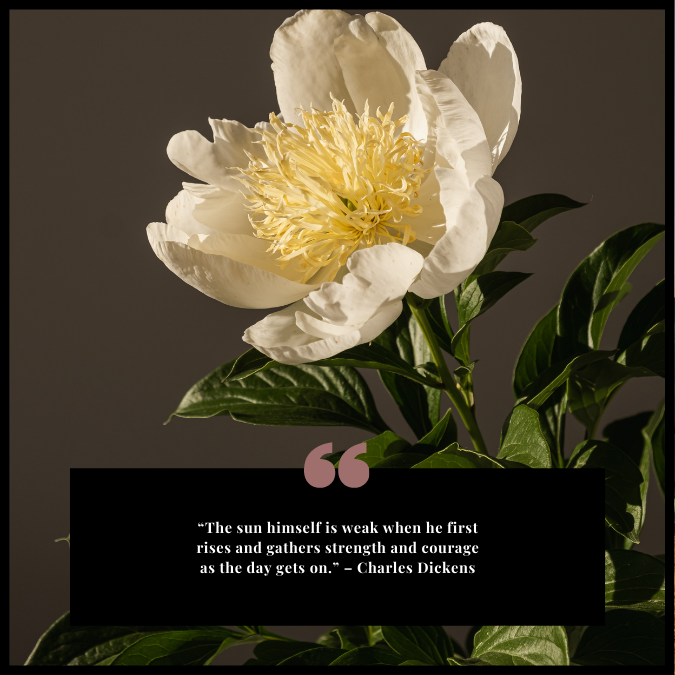 "The sun himself is weak when he first rises and gathers strength and courage as the day gets on." – Charles Dickens
---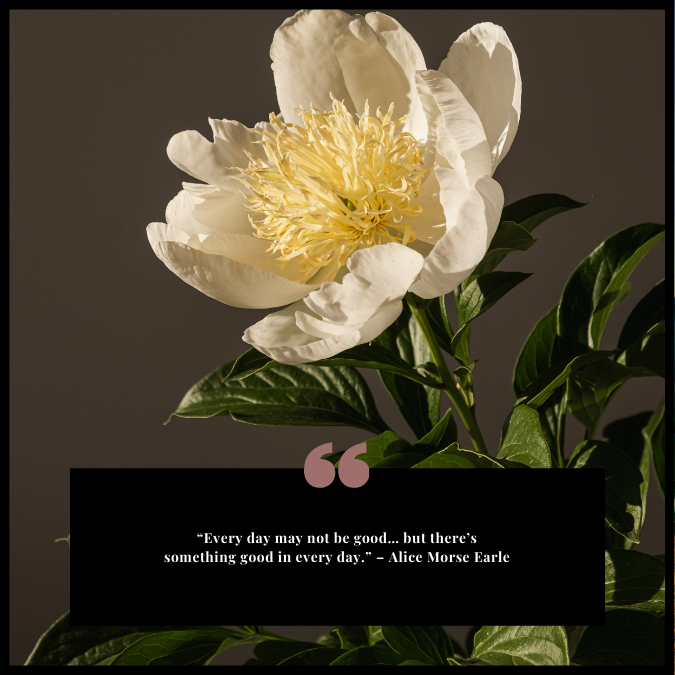 "Every day may not be good… but there's something good in every day." – Alice Morse Earle
---
"Happiness is an attitude. We either make ourselves miserable, or happy and strong. The amount of work is the same." – Francesca Reigler
---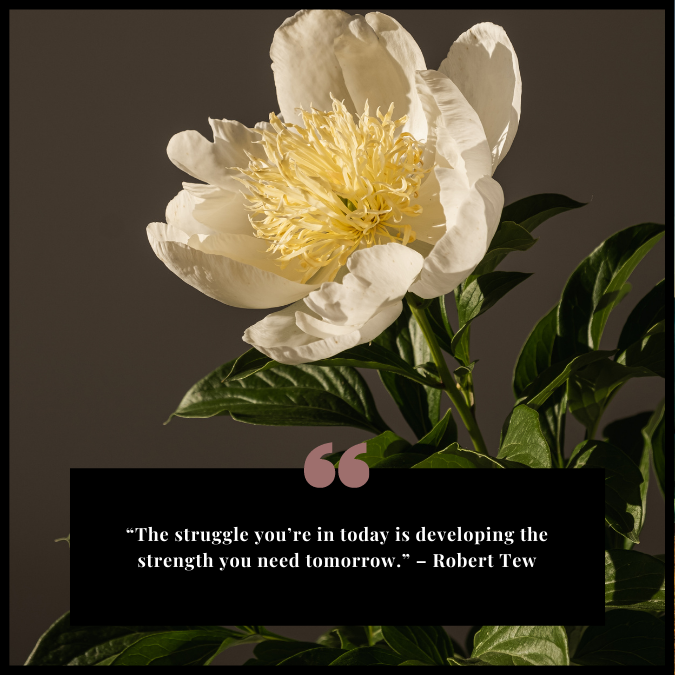 "The struggle you're in today is developing the strength you need tomorrow." – Robert Tew
---
"Kindness is a language which the deaf can hear and the blind can see." – Mark Twain
---
"Winning doesn't always mean being first. Winning means you're doing better than you've done before." – Bonnie Blair
---
"Positive thinking will let you do everything better than negative thinking will." – Zig Ziglar
---
"One day the people that don't even believe in you will tell everyone how they met you." – Johnny Depp
---
"If the world was blind how many people would you impress?" – Boonaa Mohammed
---
"White is not always light and black is not always dark." – Habeeb Akande
---
"You're braver than you believe and stronger than you seem, and smarter than you think." – A.A. Mine
---
"The secret of getting ahead is getting started." – Mark Twain
---
"You are never too old to set another goal or to dream a new dream." – C.S. Lewis
---
"Self-esteem means knowing you are the dream meaning." – Oprah Winfrey
---
"No matter what people tell you, words and ideas can change the world." – Robin Williams
---
"It's never too late for a new beginning in your life." – Joyce Meyers
---
"Go forth on your path, as it exists only through your walking." – Augustine of Hippo
---
"Don't let yesterday take up too much of today." – Will Rogers
---
"Judging a person does not define who they are, it defines who you are."
---
"Today's accomplishments were yesterday's impossibilities." – Robert H. Schuller
---
"Be the reason someone believes in the goodness of people." – Karen Salmansohn
I have been writing articles from the very beginning. I research before writing tutorials and make sure to pen it down in such a way that it becomes easier to understand by users.