Swami Vivekananda Quotes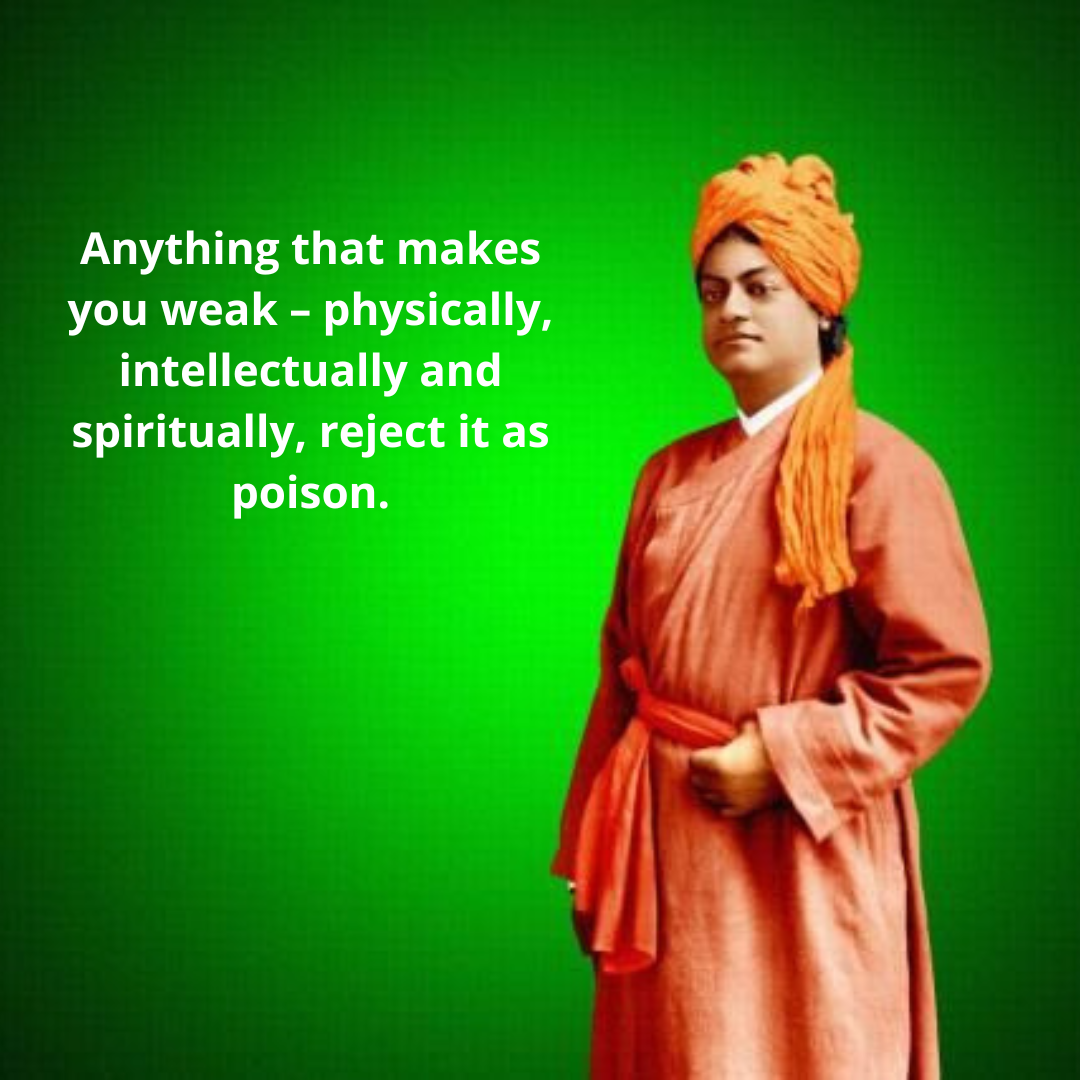 Anything that makes you weak – physically, intellectually and spiritually, reject it as poison.
---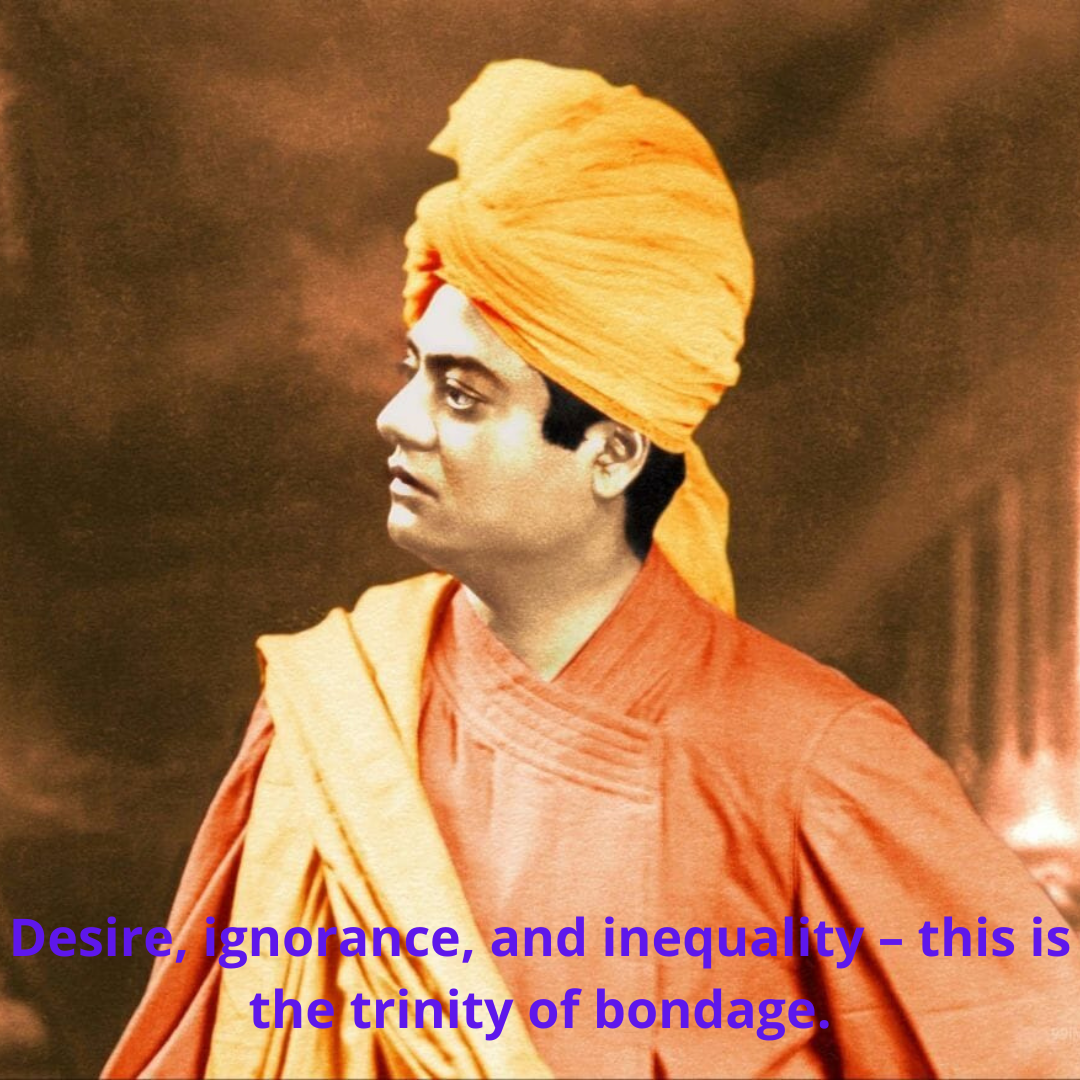 Desire, ignorance, and inequality – this is the trinity of bondage.
---
Truth can be stated in a thousand different ways, yet each one can be true.
---
Everything is easy when you are busy. But nothing is easy when you are lazy.
---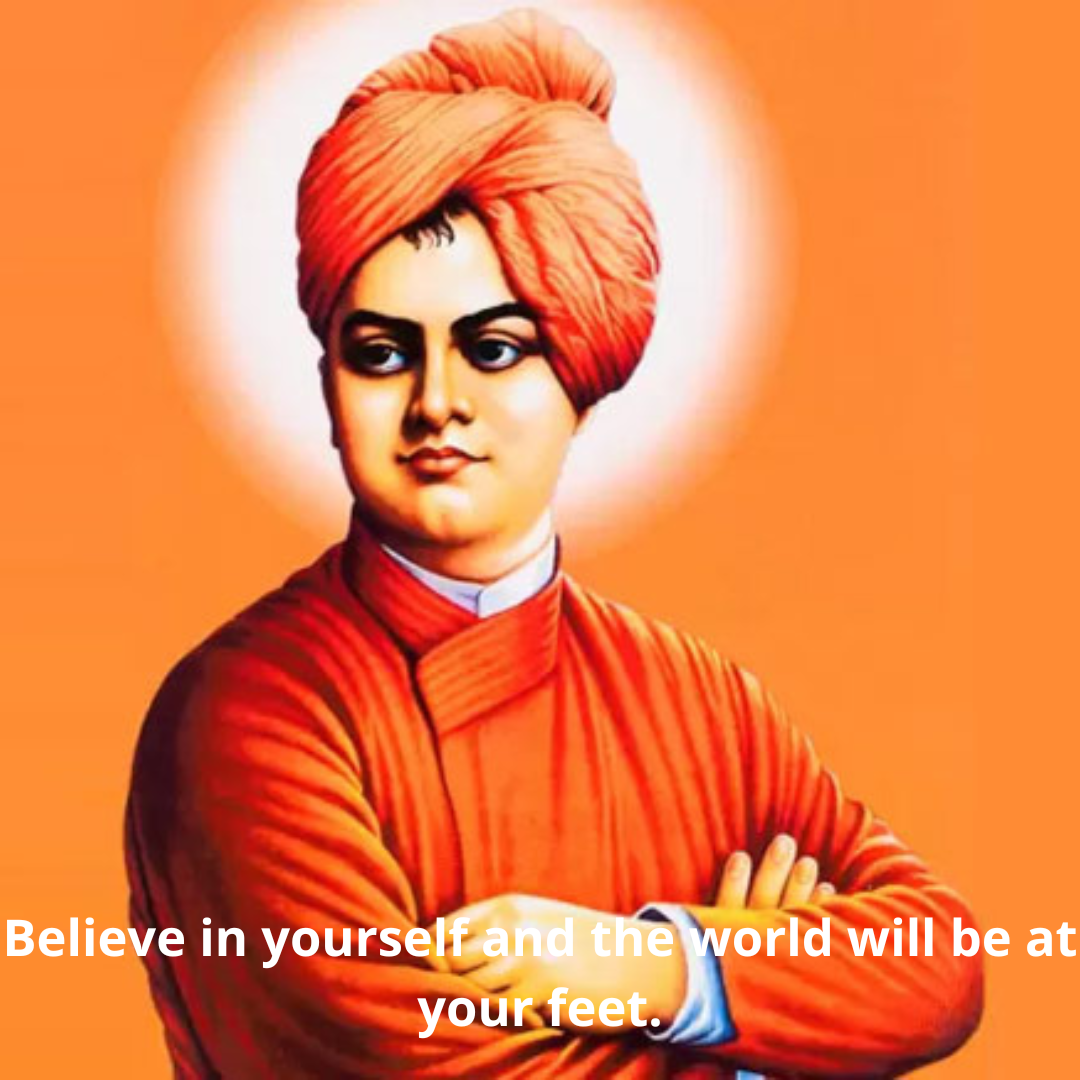 Believe in yourself and the world will be at your feet.
---
If I love myself despite my infinite faults, how can I hate anyone at the glimpse of a few faults?
---
Have faith in yourself – all power is in you. Even the poison of a snake is powerless, if you can firmly deny it.
---
The cheerful mind perseveres and the strong mind hews its way through a thousand difficulties.
---
Arise! Awake! Stop not until the goal is reached.
---
That man has reached immortality who is disturbed by nothing material.
---