Garyvee Quotes
Slow down the macro (you got time in life)…speed up the micro (get more done daily).
---
I suck at selling, I'm great I'm talking about the things I care about.
---
Being yourself is so much easier 😉 Who you trying to impress?
---
Reputation is the ultimate currency
---
Your focus on hating yesterday is killing your opportunity to love tomorrow.
---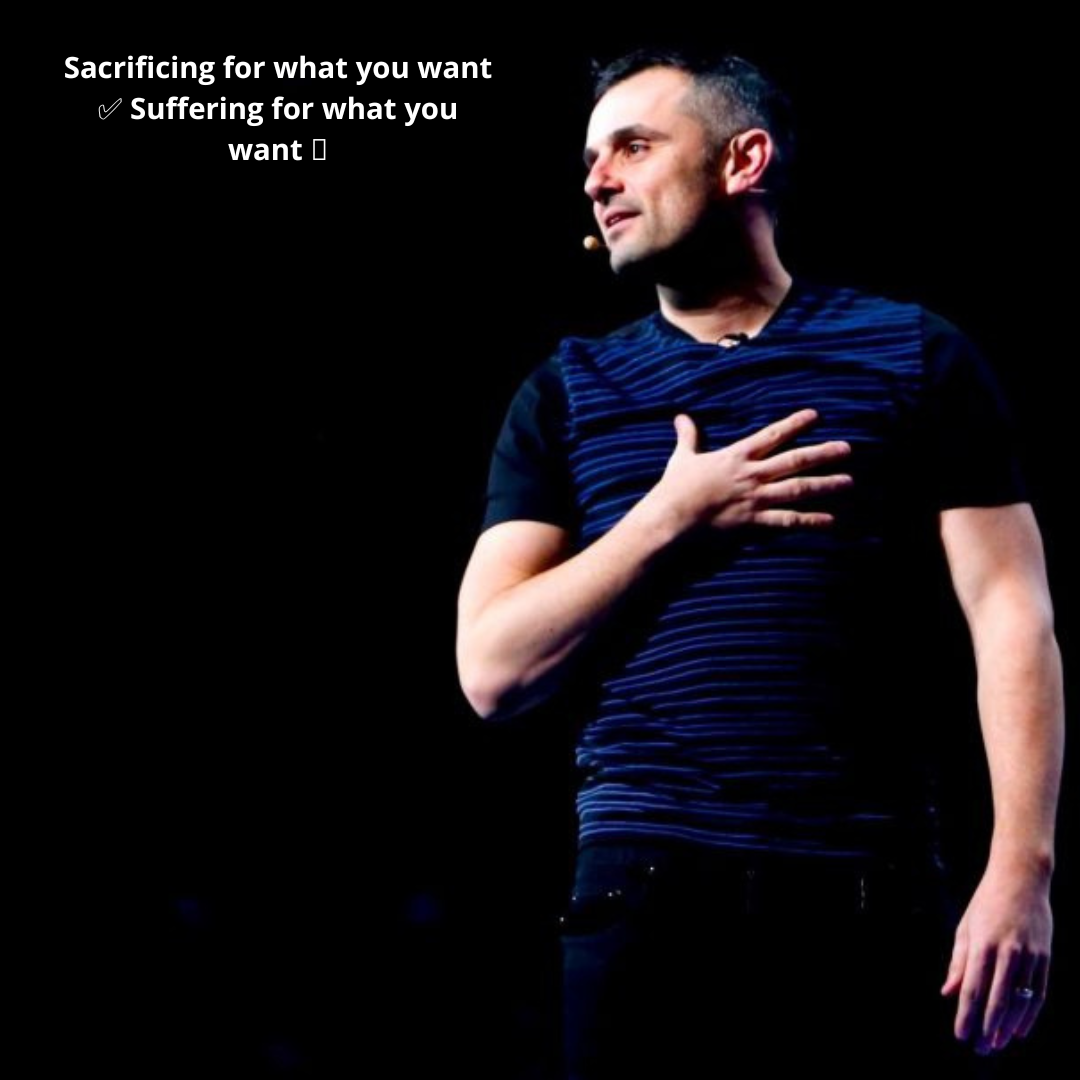 Sacrificing for what you want ✅ Suffering for what you want 🚫
---
If you're so happy, then start putting happiness out into the universe.
---
You don't have to eliminate negative family, you have to limit it.
---
Happiness over flashiness – stop the confusion.
---
People aren't willing to sacrifice for what they want
---