Dhirubhai Ambani Quotes
Think big, think fast, think ahead. Ideas are no one's monopoly.
---
A vision has to be within reach not in the air. It has to be achievable.
---
If you work with determination and with perfection, success will follow.
---
You do not require an invitation to make profits.
---
The problem with Indians is that we have lost the habit of thinking big!
---
You have to take the calculated risk, to earn something.
---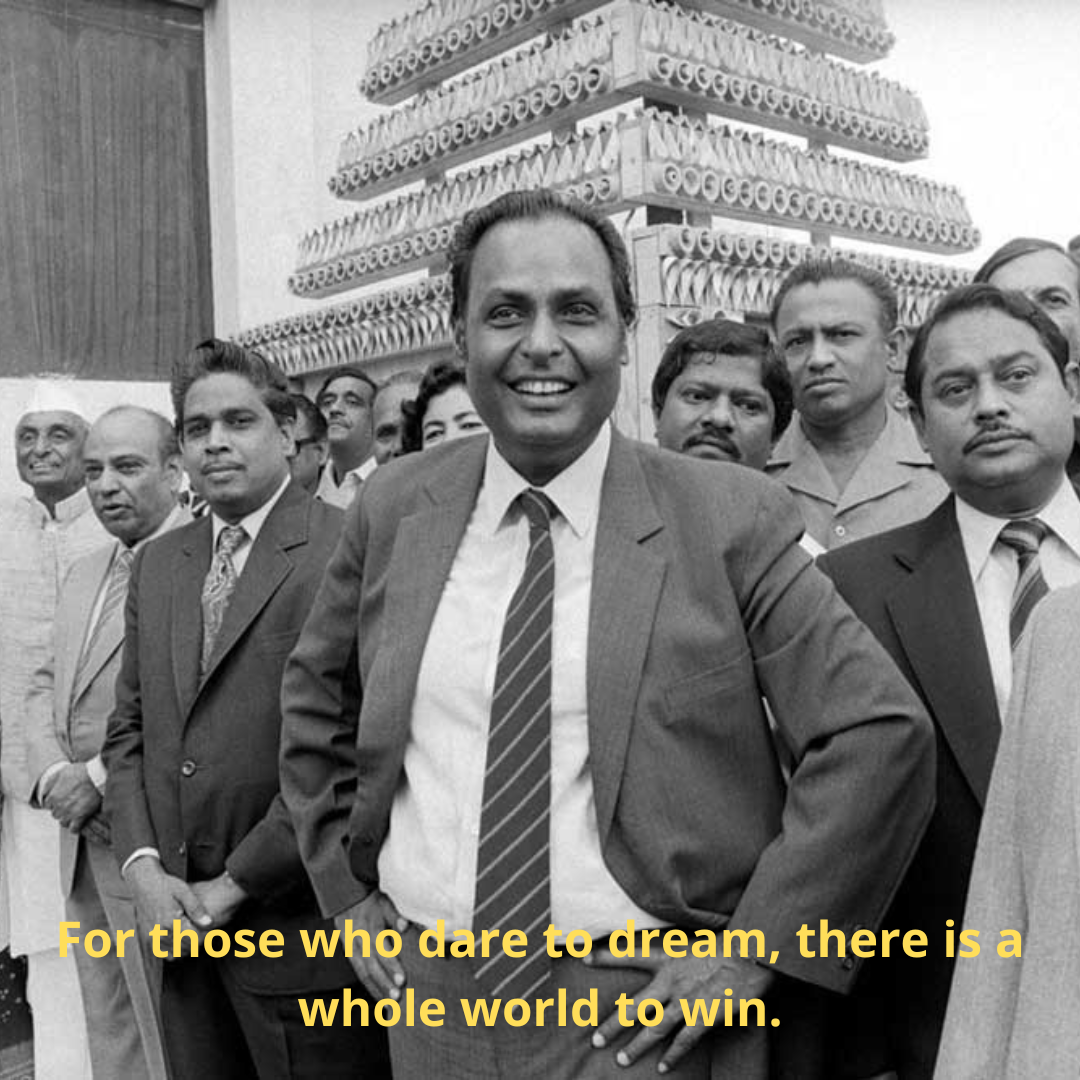 For those who dare to dream, there is a whole world to win.
---
Keep your morale high, inspite of setbacks. At the end you are bound to succeed.
---
If you don't build your dream, someone else will hire you to help them build theirs.
---