Virat Kohli is a cricketer from India and is considered one of the best batsmen in the world. He was born on November 5, 1988, in Delhi, India. Kohli started playing cricket at a young age and made his debut for the Indian national team in 2008.
Kohli is known for his aggressive style of play and his consistency in scoring runs. He has been the captain of the Indian cricket team in all formats of the game since 2017. Under his leadership, India has achieved significant success, including winning the 2019 World Cup in England.
Kohli is also a prolific run-scorer in the Indian Premier League (IPL) and has been the captain of the Royal Challengers Bangalore (RCB) since 2013. He has won several individual awards for his performances, including the Sir Garfield Sobers Trophy for ICC Cricketer of the Year in 2017 and 2018.
Off the field, Kohli is known for his fitness regime and for promoting a healthy lifestyle. He is also involved in several charitable activities, including supporting underprivileged children and promoting education.
"I play with intensity because that's the way I enjoy my cricket."
---
"I believe in playing every game like it's my last."
---
"I always give 100 percent on the field, no matter what."
---
"Cricket is not just a sport for me, it's my passion."
---
"I never give up, no matter what the situation is."
---
"I believe in leading by example."
---
"I love the pressure of playing cricket for India."
---
"I always strive to be the best version of myself."
---
"I believe that hard work beats talent when talent doesn't work hard."
---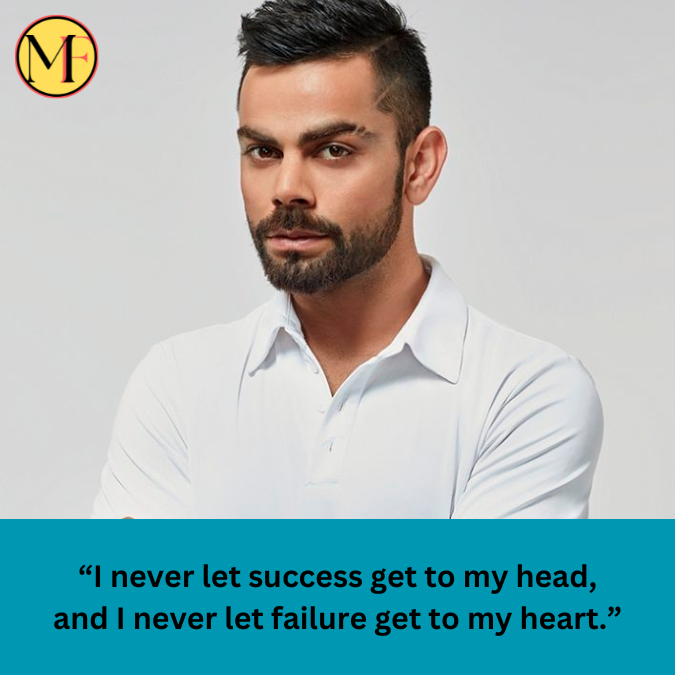 "I never let success get to my head, and I never let failure get to my heart."
---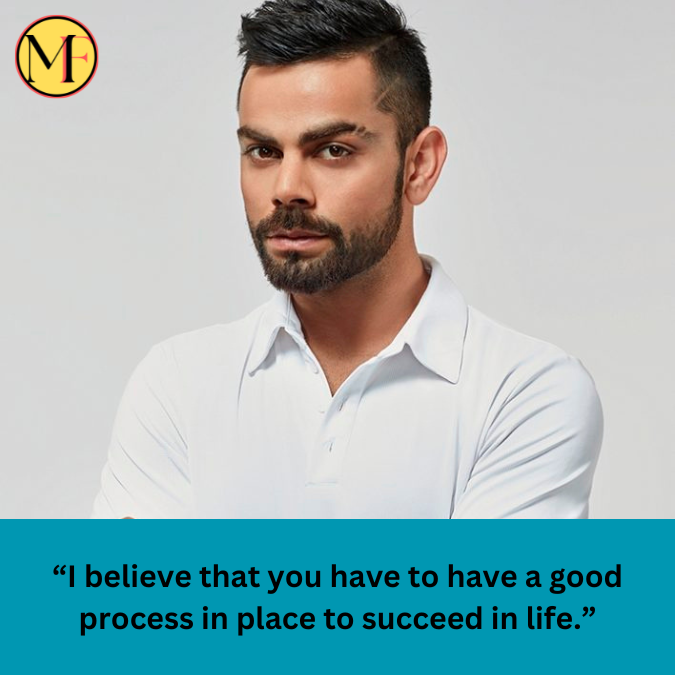 "I believe that you have to have a good process in place to succeed in life."
---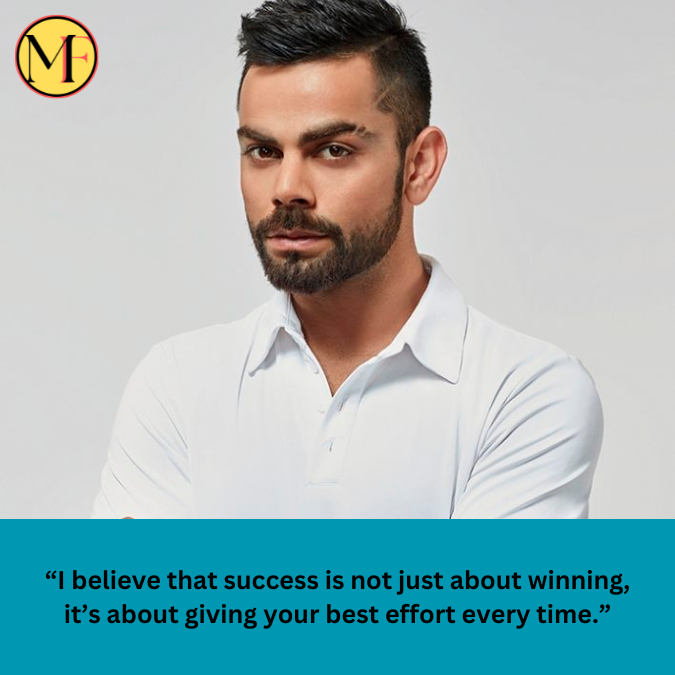 "I believe that success is not just about winning, it's about giving your best effort every time."
---
"I believe that you should always believe in yourself and your abilities."
---
"I never compromise on my values, no matter what the situation is."
---
"I always try to stay focused on my goal, no matter what distractions come my way."
---
"I believe that you should never stop learning and always keep growing."
---
"I believe that you should always be honest with yourself and others."
---
"I never take my success for granted, and I always remember where I came from."
---
"I believe in staying humble, no matter how much success I achieve."
---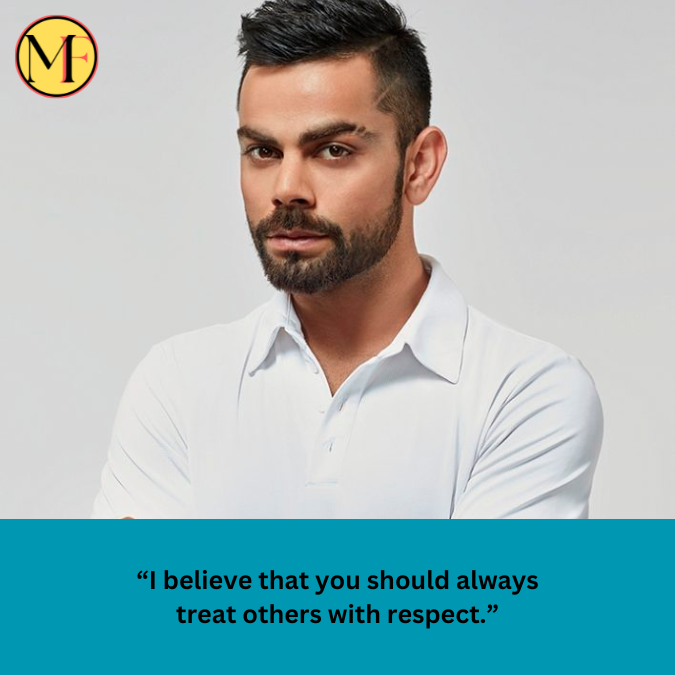 "I believe that you should always treat others with respect."
---
"I never let my emotions get the better of me on the field."
---
"I believe that you should always have a positive attitude."
---
"I believe that you should never give up on your dreams."
---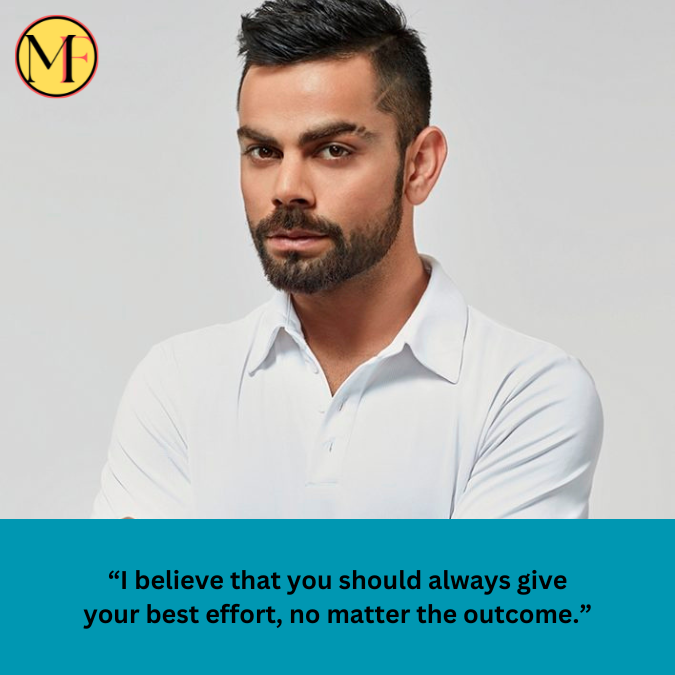 "I believe that you should always give your best effort, no matter the outcome."
---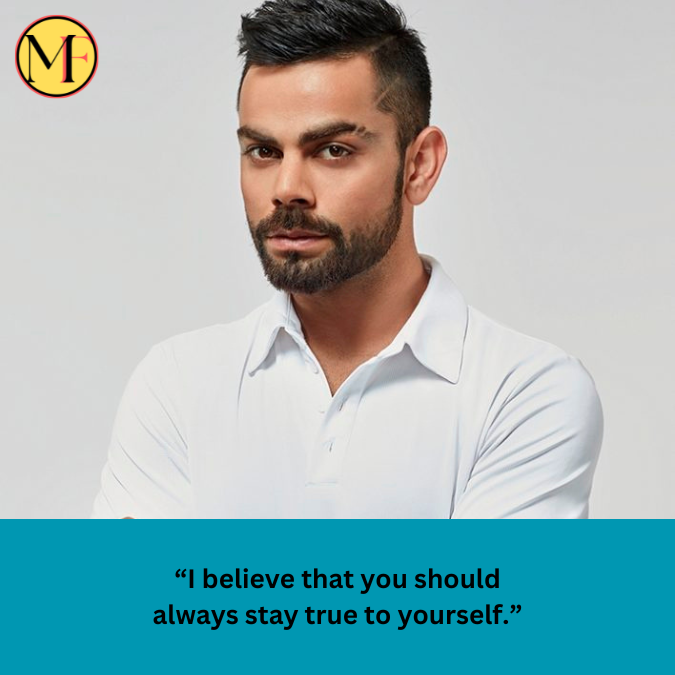 "I believe that you should always stay true to yourself."
---
"I believe in playing cricket with respect for the game and for your opponents."
---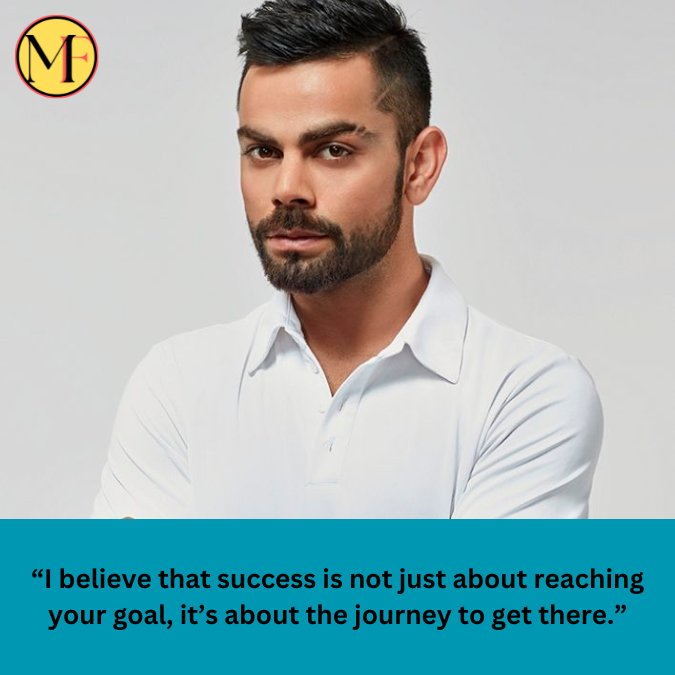 "I believe that success is not just about reaching your goal, it's about the journey to get there."
---
"I believe that you should always try to be the best you can be."
---
"I believe in always giving 110 percent."
---
"I never stop working to improve my game."
---
"I believe in always trying to be a better player and a better person."
---
"I believe in staying grounded, no matter how much success I achieve."
---
"I believe in being a good teammate and supporting my friends."
---
"I never let setbacks define me or hold me back."
---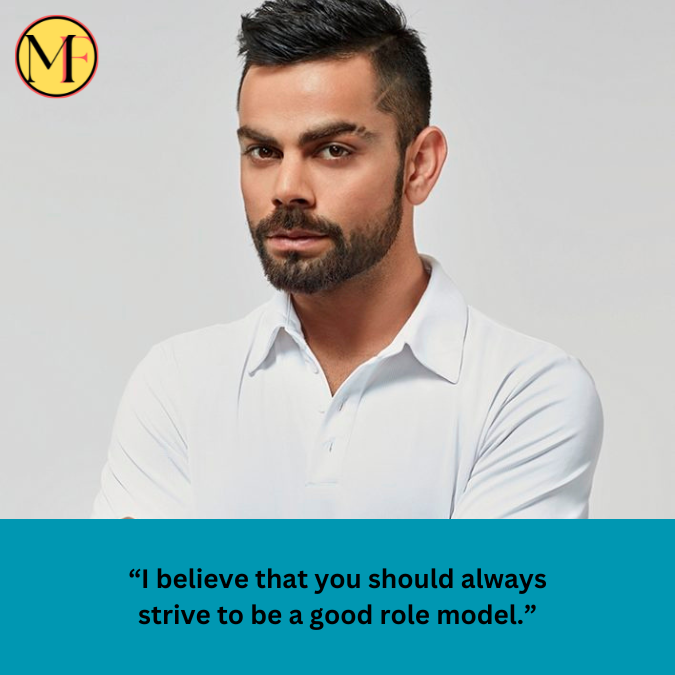 "I believe that you should always strive to be a good role model."
---
"I believe in playing with determination and never giving up."
---
"I believe that you should always try to make a difference in the world."
---
"I believe in always putting the team first."
---
"I believe in playing cricket with integrity and respect for the rules."
---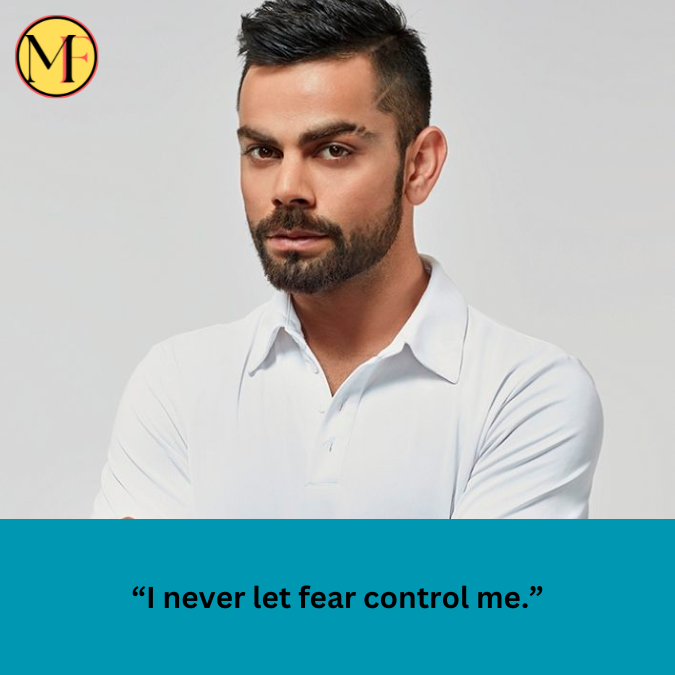 "I never let fear control me."
---
"I believe in being a good leader and leading by example."
---
"I believe in taking responsibility for my actions."
---
"I believe in always pushing myself to be better."
---
"I believe in setting high standards for myself."
---
"I believe in learning from my mistakes and moving forward."
---
"I believe in working hard and pushing myself to be the best I can be."
---
"I never take shortcuts, I believe in earning my success."
---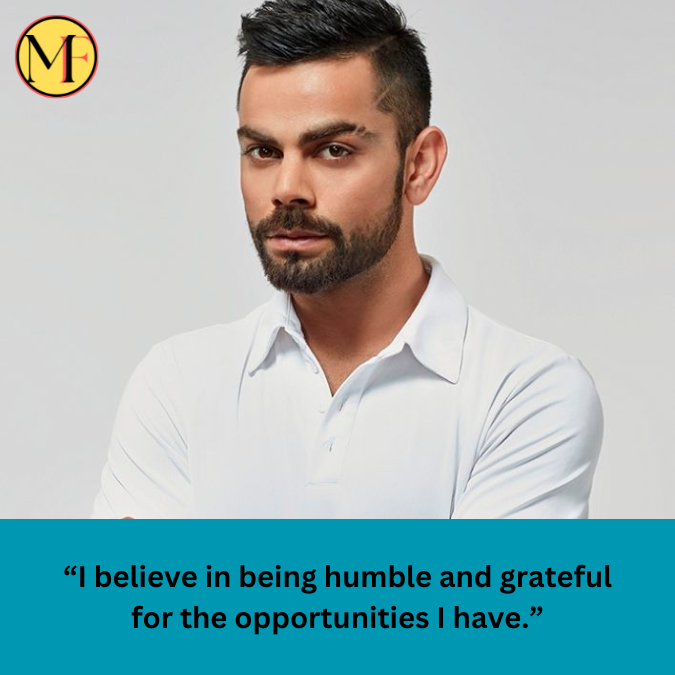 "I believe in being humble and grateful for the opportunities I have."
---
"I believe in staying disciplined and focused on my goals."
---
"I believe in being respectful to my opponents, umpires and fans."
---
"I believe in playing the game with passion and commitment."
---
"I believe in making sacrifices for my team and my goals."
---
"I believe in treating everyone with kindness and respect."
---
"I believe in staying level-headed and not getting carried away with success."
---
"I believe in focusing on the present and not getting too caught up in the past or future."
---
"I believe in giving my best effort every time I step on the field."
---
"I believe in staying confident and positive, even in tough times."
---
"I believe in working as a team and supporting my teammates."
---
"I believe in being a good listener and taking feedback constructively."
---
"I believe in staying disciplined and following my routines."
---
"I believe in being adaptable and making adjustments as needed."
---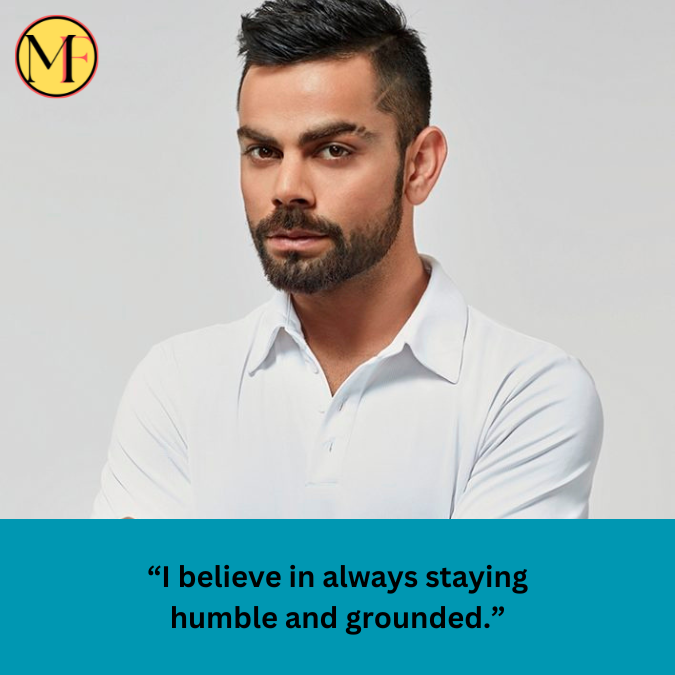 "I believe in always staying humble and grounded."
---
"I believe in setting a good example for the next generation."
---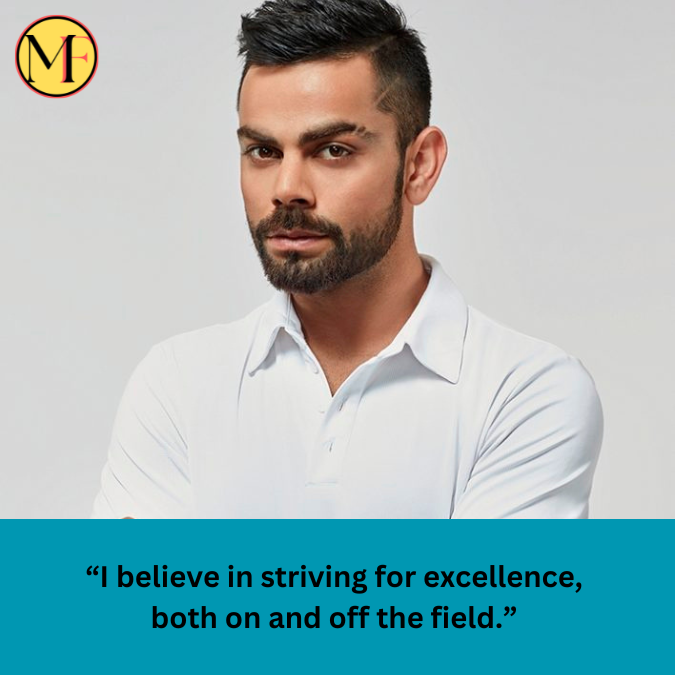 "I believe in striving for excellence, both on and off the field."
---
"I believe in being respectful to the game and to the traditions of cricket."
---
"I believe in being a good sport and accepting both victory and defeat with grace."
---
"I believe in playing with a sense of pride and representing my country with honor."
---
"I believe in putting the team's success before my own personal goals."
---
"I believe in never losing my hunger for success."
---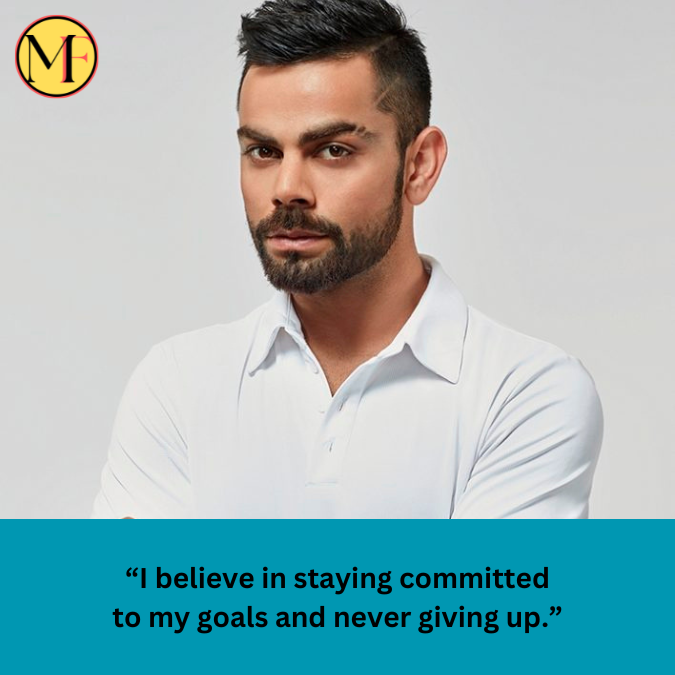 "I believe in staying committed to my goals and never giving up."
---
"I believe in always striving to be a better player and a better person."
---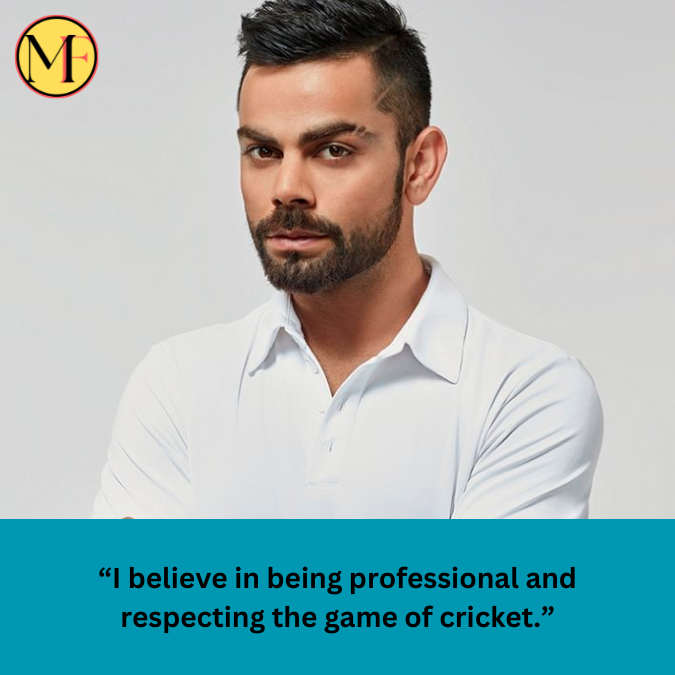 "I believe in being professional and respecting the game of cricket."
---
"I believe in working hard every day to achieve my dreams."
---
"I believe in leading by example and inspiring others to do their best."
---
"I believe in staying focused on the present and not dwelling on the past or future."
---
"I believe in being a good listener and understanding others' perspectives."
---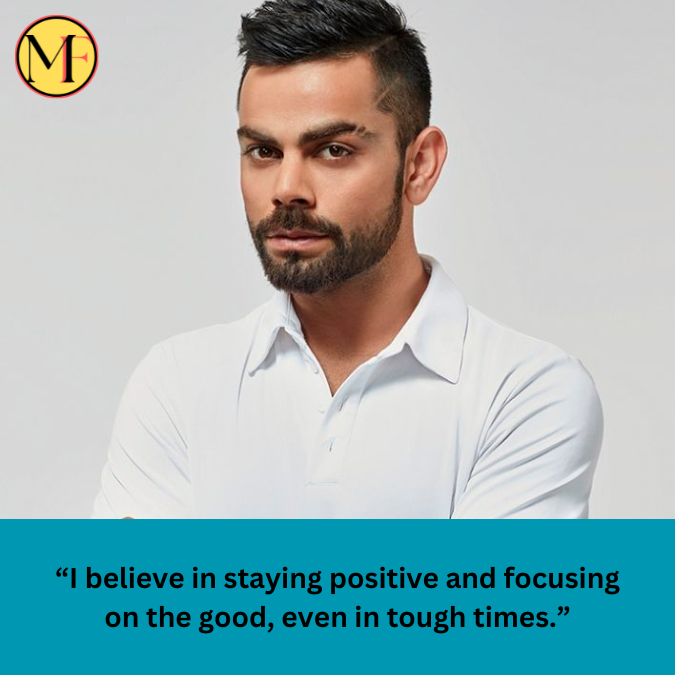 "I believe in staying positive and focusing on the good, even in tough times."
---
"I believe in playing the game with intensity and determination."
---
"I believe in staying motivated and pushing myself to reach my full potential."
---
"I believe in being a good mentor and helping others reach their goals."
---
"I believe in being a team player and working together towards success."
---
"I believe in treating everyone with dignity and respect, regardless of their background."
---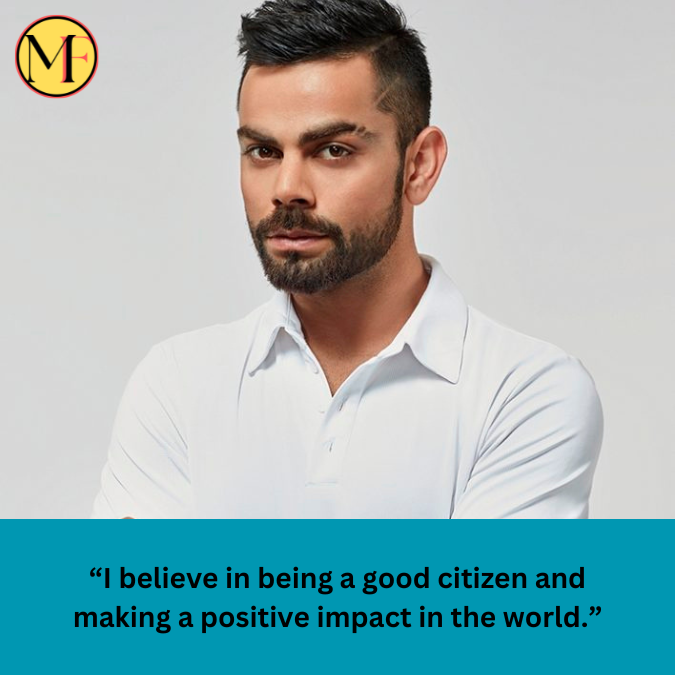 "I believe in being a good citizen and making a positive impact in the world."
---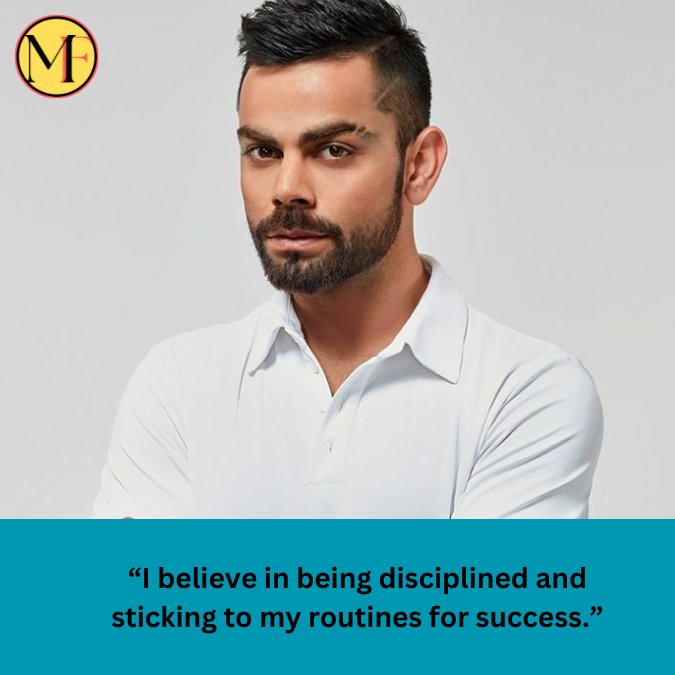 "I believe in being disciplined and sticking to my routines for success."
---
"I believe in being a leader, not just a captain."
---
"I believe in being a student of the game, always learning and improving."
---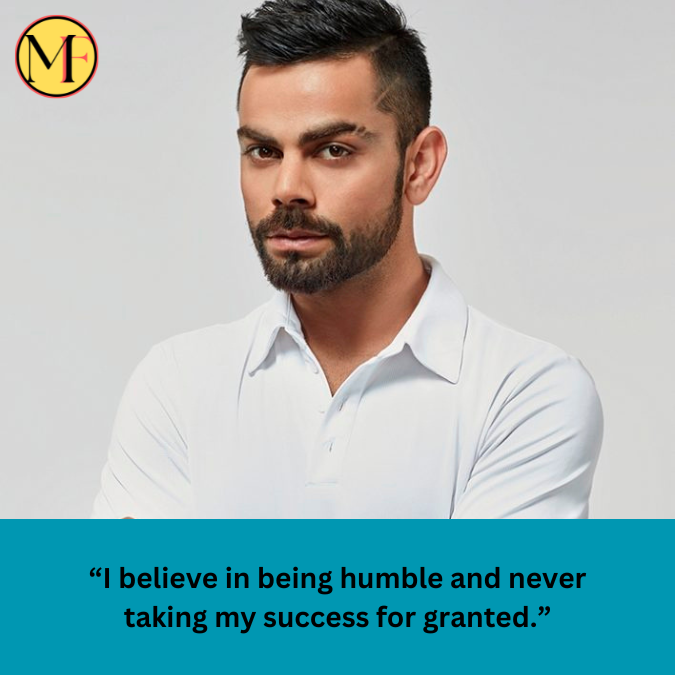 "I believe in being humble and never taking my success for granted."
---
"I believe in playing the game with class and sportsmanship."
---
in being a role model for the next generation and inspiring them to chase their dreams." 91. "I believe in having a strong work ethic and always giving 100% effort."
---
"I believe in being a good communicator and expressing my thoughts clearly."
---
"I believe in staying healthy and taking care of my body to perform at my best."
---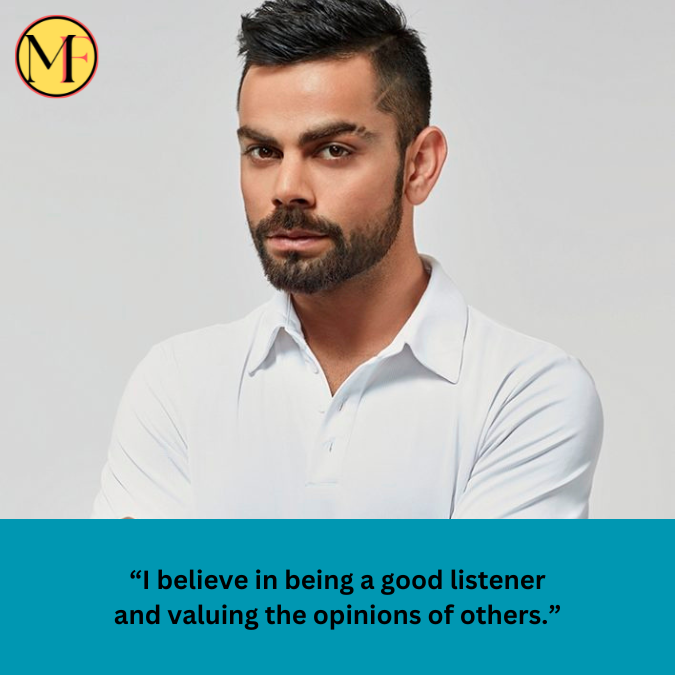 "I believe in being a good listener and valuing the opinions of others."
---
"I believe in being open-minded and embracing new ideas and perspectives."
---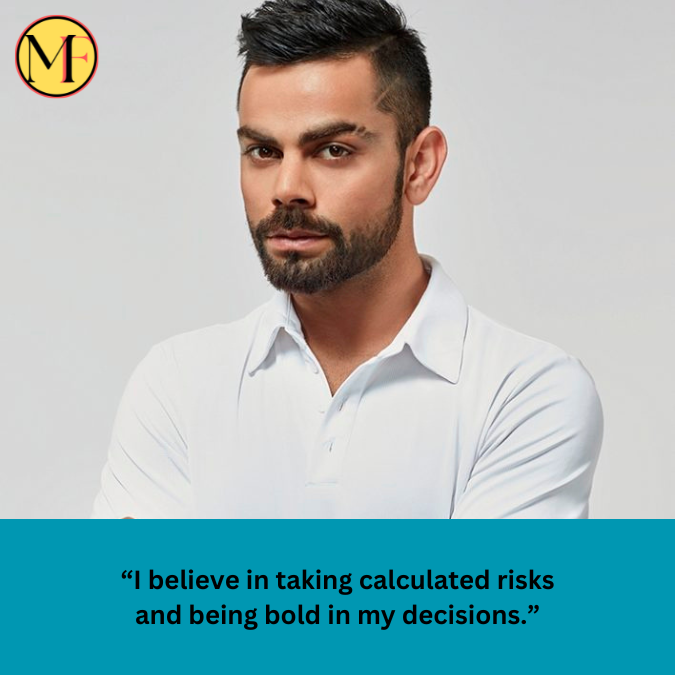 "I believe in taking calculated risks and being bold in my decisions."
---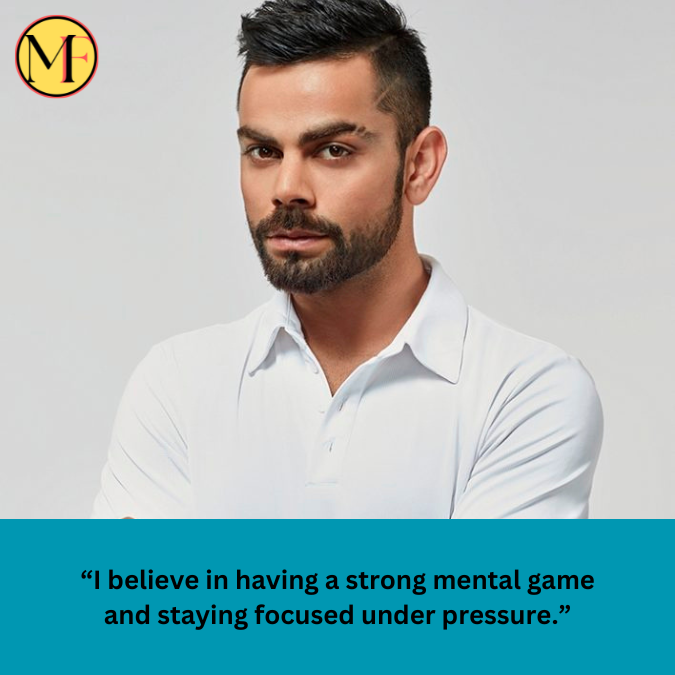 "I believe in having a strong mental game and staying focused under pressure."
---
"I believe in always striving for excellence and never settling for mediocrity."
---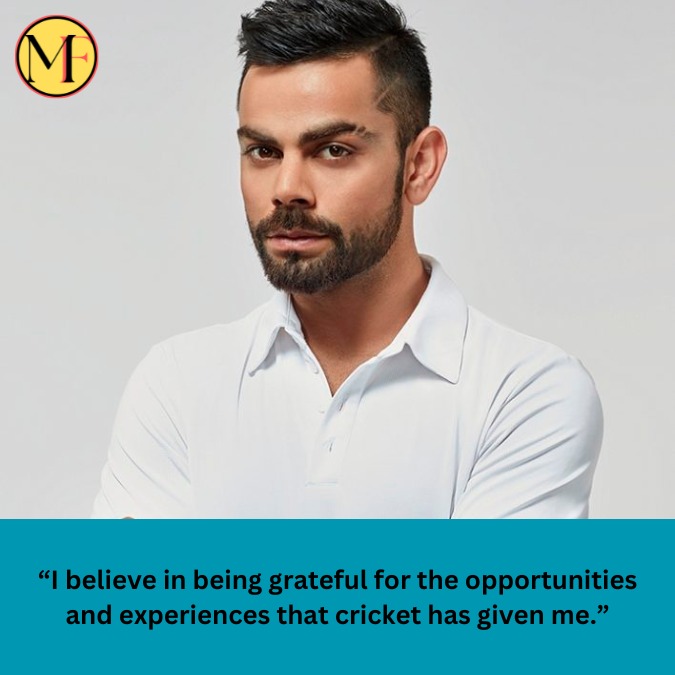 "I believe in being grateful for the opportunities and experiences that cricket has given me."
---
"I believe in never losing my love for the game and the passion that drives me to succeed."
---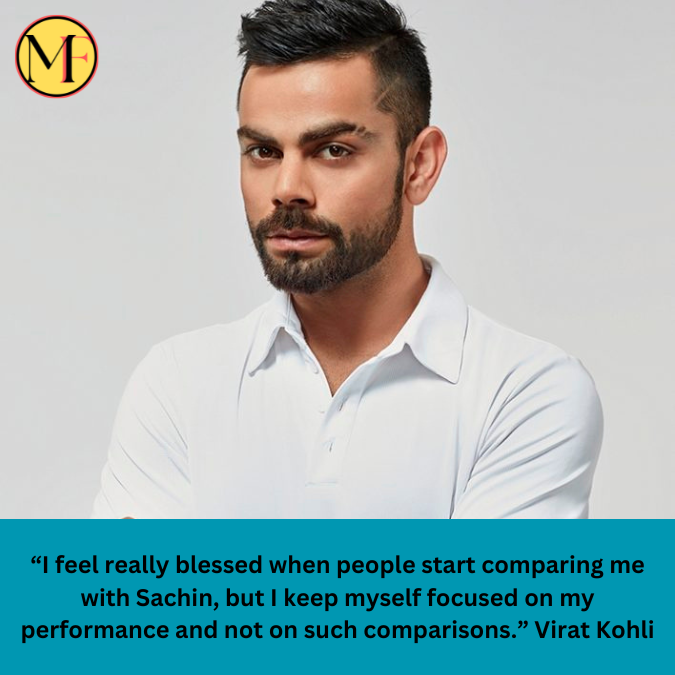 "I feel really blessed when people start comparing me with Sachin, but I keep myself focused on my performance and not on such comparisons." Virat Kohli
---
 "If you're true to yourself, you won't fear anything." Virat Kohli